On Oct. 27, 2017, Meridian, Miss., rapper-producer Big K.R.I.T. released his third official "studio" album, 4eva Is a Mighty Long Time (dope title), though any fan of his knows that he's had countless other projects over the span of his career. This album is making a splash online; Facebook and Twitter have been full of declarations about how awesome both K.R.I.T. and his album are.
So let's talk about this album, shall we? Yes. Let's.

1. On March 28, 2011, K.R.I.T. (shortened as Krit from here on out because I'm tired of capitalizing and using periods) dropped his Return of 4eva "mixtape." Up to that point, I'd heard of him and knew his story, but didn't really love much of his output, including the mixtape that really put him on the map, K.R.I.T. Wuz Here. Lawdjeefus. I wrote this on Nov. 20, 2014:
That all changed March 28, 2011. That was that day that Return of 4Eva dropped.

I was on Twitter and folks were going crazy so I decided to give it a listen. Return of 4eva made me a believer in Krit. A real believer. I haven't been that moved by an album since Game's The Documentary. It sounded like Outkast, 8Ball & MJG, UGK, and the Geto Boys came together and threw all of their talents into a pot, named their creation Krit then told him to go forth and prosper. That album was sonically beautiful, flawlessly produced, southern fried funky and touched by the hands of southern rap gods. Period. I remember hearing "Dreamin'" for the first time in my car and wanting to make sweet love to it by the fire. Krit is one hell of a producer, nobody can ever take that from him, and this album took it up a notch.
The way folks were talking about this latest Krit album, I fully expected to listen to it and have the same reaction I did when Return ... dropped: pure auditory bedlam. I ran around my apartment and probably yelled out, "The South got something to say" six or seven times in a row. I was ALL in.
Imagine my surprise when that's not what I heard. This isn't to throw shade at Krit; it just points out part of the struggle of hype before you hear a project (something he jokingly addresses in the latest album's "Classic Interlude," in which somebody calls an album a classic IMMEDIATELY). Return of 4eva, to me, is STILL his pre-eminent work. Nothing since then has been as good. This is where I come from.
G/O Media may get a commission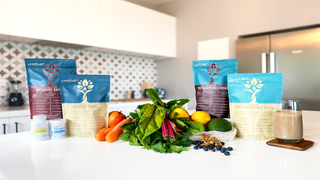 2. With that being said, I like Krit. Don't mistakenly conclude that I think he isn't worthy of his acclaim or of the flowers we continue to give him. I just think the excitement of a Krit album is typically better than the actuality of a Krit album, and 4eva Is a Mighty Long Time is no different. Not one single, solitary song since "R4 Theme Song" has given me the same feeling. Fight me, bro.
3. With that being said, I don't think 4eva Is a Mighty Long Time is a bad album. In fact, it's a good album. Most of Krit's albums are ... good. To me, they largely sound similar. He has a a lot of solid production; his signature Krit swag, which is like a mix of the best parts of UGK (specifically Pimp C), with some of that MJG aggression; and the introspection of André 3000. He's very good in his lane. The production has that Organized Noize feel, even if they didn't produce the music. The songs that stand out the most to me are "Big K.R.I.T.," "Big Bank," "Mixed Messages," "Higher Calling," "Price of Fame" and "Drinking Sessions."
4. Krit's best quality (I suppose it's important to say "to me") is just how good he is at using his voice as an instrument. This man can flip so many different flows, styles and sounds, and do them so musically, that he impresses me constantly. He is good as shit at being Big Krit.
5. This man's art is ALWAYS awesome, and 4eva Is a Mighty Long Time is no exception. Real spit, I've liked the album covers more than a few of his albums.
6. "Mixed Messages" is really one of those songs that speak directly to the Krit conundrum I have and spoke of in that piece from 2014. This is a thinking man, and he is very able to cut to the quick on his personal struggles as an artist—something he excels at. I'd love to hear a full album of Krit going fully introspective, in that Goodie Mob Soul Food kind of way. That's where he shines.
7. "I never really liked all the fake shit, but I'm attracted to the fake ass and fake tits ... " How many women does this VERY NORMAL MALE LINE OF THINKING confuse? As Krit said, "It's confusion on a sunny day."
8. I read some discussions online where people, naturally, began making comparisons. Folks took up a Krit-vs.-J. Cole battle over who wears the rapper-producer crown. I almost think that's unfair. Krit is so much more of a complete artist than Cole is. The type of production that Krit does so far outpaces Cole that it's not even a fair competition.
Now, I'm not sure you can say that Krit is a better rapper than Cole. If Krit didn't sound like the second coming of Pimp C (or, oddly, Yelawolf, on a few songs on this album), I'm not sure we'd care that much. Voice is one of the most underrated aspects of rapping: It is SURELY the only reason people have tried to make an argument for Q-Tip or Guru being anything other than white-man mediocre rappers, with infrequent flashes of brilliance, whose bread and butter were the beats they rapped over and their personas.
9. The most nonsensical argument I saw in response to this album was that it was, in any way, shape or form, better than Kendrick Lamar's Damn. That might be one of the dumbest and stupidest arguments to hit the internets of dumb and stupid ideas. Lamar is in such a league all his own; his ambition alone murders everybody else. But hey, I'm here for all of the debates, so I appreciate Krit making an album that even had folks talking like that. Wrong is wrong, though. Stop it.
10. "Just got this thang today; 14 tracks. It's a classic."

Indeed.