1. My Cousin Vinny
There is one movie I have to watch whenever I see it. I don't care if I'm flipping through channels or I come across it on Netflix, and that's My Cousin Vinny, if only so I can watch the judge ask Joe Pesci, "What's a yute?" Vincent LaGuardia Gambini (Pesci) has had me enunciating "youTH-ES" since 1992. Is it the most rewatchable movie ever? Debatable. But one thing isn't: I want Vinny defending me when I go to jail in Alabama for murder.
2. Sister Act 2: Back in the Habit
The first one was awesome, but the second brought us Lauryn Hill, early Monica Calhoun and the dude from not-quite-the Fugees-as-planned singing group City High who married Claudette Ortiz (also from City High), and the moment that made us all believe in high school choirs, when he hit that high note while singing, "Oh Happy Day." I watch it every time JUST to feel inspired.
3. Boyz n the Hood
On March 28, 2017, I wrote this:
My girl saw me as I watched it (Boyz n the Hood) and said, "You look like you've never seen this before…" as my eyes welled up and I thought about who Ricky could have become. It's been roughly 26 years since Ricky died in 1991. And it's a death that still rocks me every time I see it like the first time like I knew him. And he's not even real.
G/O Media may get a commission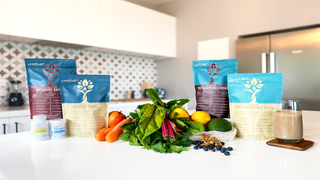 4. Anchorman: The Legend of Ron Burgundy
Possibly, again, possibly, the only movie that rivals Coming to America in terms of quotability, from the jazz flute to the anchor fight to yelling, "I love lamp." Whenever possible, I just need to see it through because maybe I missed a quote that can change your life when I see you at church.
5. Coming to America
I mean, it's Coming to America. If you don't watch this when it's on, you might not have a soul and possibly voted for Donald Trump. If you don't like this movie, then you definitely belong on some no-fly lists.
6. Class Act
House Party 2 is definitely a better movie, but for some reason, Class Act is more enjoyable, despite how ridiculous the whole movie is. Also, Alysia Rogers. Plus, the underlying theme is that a mind is a terrible thing to waste and don't do drugs, and who can't get behind those messages. Plus, Tommy had a job in this movie.
7. Can't Hardly Wait
Do you remember this movie? I do. I watch it, like, three times a month. On the heels of her arresting performance in Sister Act 2 (you remember her applying her makeup) and coming-out party I Know What You Did Last Summer, Jennifer Love Hewitt acted as Amanda Beckett, the object of affection of Preston Meyers, the cool high school everyman, who just wants to let his high school crush know he's in love with her before they both leave for their new lives. I want him to win so badly, so I have to watch it every time and hope he does. Preston is I and I am him.
8. Trading Places
Who knew how quickly a black man could go Hollywood after getting a few bucks? But there's nothing like watching Valentine and Winthorpe III put the Dukes out of business and then watch Winthorpe III pay Valentine $1 on the bet that they could do it. It's one of the few times the black man really came up and got over on the white man.
9. The Wood
One of my absolute favorite coming-of-age movies. I love this movie so much, I wish it didn't end. I wanted to know more about their story and growth as kids into adults. They left so many possible flashbacks on the table. Plus, where else do you get a movie that features the likes of LisaRaye, Tamala Jones, Malinda Williams and Sanaa Lathan in one spot ... you know, aside from every other black movie.
10. Brown Sugar
Seems like a lot of people either love Love & Basketball or Brown Sugar. Love & Basketball is a "better" movie, but Brown Sugar is a way more entertaining and rewatchable movie. You get to watch Syd Shaw and Dre Ellis fake like real hip-hop heads while pretending like the audience would ever mistake them for heads; the infamous "My divorce!" declaration; Mos Def's stellar performance; Boris Kodjoe as a rapper; and a soundtrack to die for. It is easily one of the early '00s black movies that gives nothing but gems of life, love and music.