Jeremy Pelt
Soul
Street date: Jan. 31
One of the finest trumpeters and composers on the scene today delivers a scintillating album in which the title says it all. Not only is it soulful, but the album's improvisational zeal, provided by saxophonist JD Allen, pianist Danny Grissett and others, is superb.
Choice songs: "The Ballad of Ichabod Crane," "The Story" and "Moondrift"
Gregory Porter
G/O Media may get a commission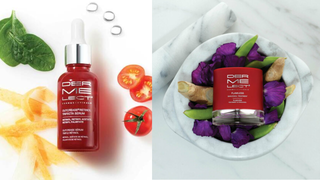 Save $19
Retinol Renewal Kit
Be Good
Street date: Feb. 14
Baritone singer-songwriter Porter avoids the sophomore jinx marvelously by upgrading his mélange of jazz and soul with an album filled with irresistible original songs — many of which are primed to become future jazz standards.
Choice songs: "On My Way to Harlem," "When Did You Learn" and "The Way You Want to Live"
The Robert Glasper Experiment
Black Radio
Street date: Feb. 28
Pianist-composer Glasper continues his lofty mission to credibly infuse 21st-century jazz with hip-hop, punk and R&B. Along with his band, Glasper gets expert assistance from Mos Def, Ledisi, Bilal, Erykah Badu, King, Lalah Hathaway and many others. The results? Mission accomplished.
Choice songs: "Cherish the Day," "Move Love" and "Smells Like Teen Spirit"
Carolina Chocolate Drops
Leaving Eden
Street date: Feb. 28
The Carolina Chocolate Drops are back with a slightly new lineup with Hubby Jenkins replacing co-founding member, Justin Robinson. The insanely talented trio continues to challenge long-held notions about blackness and Appalachian music with a hip new brew of originals and covers.
Choice songs: "Po' Black Sheep," "Mahalia" and "Country Girl"
Vijay Iyer Trio
Accelerando
Street date: March 13
Pianist-composer Iyer continues to invigorate modern jazz with mind-boggling improvisations and head-nodding grooves with another batch of ballsy originals and intriguing covers of songs by Michael Jackson, Duke Ellington, Heatwave and Flying Lotus.
Choice songs: "Human Nature," "Mmmhmmm" and "The Star of the Story"
Ruben Studdard
Letters From Birmingham
Street date: March 13
The American Idol winner returns after a year of romantic turbulence, which led to a divorce. Even though the new disc showcases some of his most personal lyrics ever, it also finds him turning his funk motor up louder than he ever has before.
Choice songs: "June 28th," "Twisted Love" and "Love Skies"
Esperanza Spalding
Radio Music Society
Street date: March 20
On this sequel to her previous album, Chamber Music Society, the bassist-singer-composer trades in the modern classical shading for more accessible R&B and hip-hop trimmings. Without sacrificing artistic integrity or improvisational acumen, Spalding collaborates with a who's who of A-list talents that includes Q-Tip, Lalah Hathaway and Jack DeJohnette.
Choice songs: "Cinnamon Tree," "Black Gold" and "Endangered Species"
Michael Kiwanuka
Home Again
Street date: March 26
This British soul singer-songwriter and guitarist has already blown up in the United Kingdom with his autumnal lyrics and plaintive singing, which immediately recall Bill Withers and Bob Marley. Now, with his first full-length album, he's ready to take on the world with his heart-on-his-sleeve rhapsodies and laments.
Choice songs: "Home Again," "Tell Me a Tale" and "I'm Getting Ready"
Georgia Anne Muldrow
Seeds
Street date: March 27
Prolific avant-funk singer and multi-instrumentalist Muldrow returns with another first, an album produced by someone else. Kindred spirit Madlib jumps aboard Muldrow's space odyssey for an even trippier sonic journey.
Choice songs: "Seeds," "Husfriend" and "Calabash"
Quantic and Alice Russell With the Combo Barbaro
Look Around the Corner
Street date: April 3
Multi-instrumentalist and stellar producer, Quantic teams up once again with British soul singer Russell on a kaleidoscopic exploration of lush '60s Chicago soul. The late Charles Stepney would be proud. 
Choice songs: "Look Around the Corner," "Light at the Window" and "Here Again"