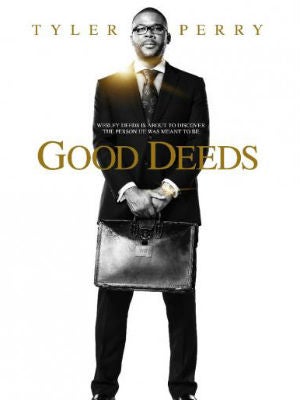 Hollywood funnyman and director Tyler Perry's upcoming movie Tyler Perry's Good Deeds offers up the typical concoction of laughs, romance and melodrama that has come to characterize the Madea director's film style.
Featuring blockbuster regulars Thandie Newton and Gabrielle Union, Good Deeds follows the life of a well-to-do businessman, played by Perry, whose unexpected stroke of selflessness makes for a life-altering experience. Beverly Johnson, Brian White and Rebecca Romijn are also a part of the movie's impressive cast.  
Tyler Perry's Good Deeds hits theaters Feb. 24.
Previous recommendation: R&B Songstress Estelle's Latest Album.
Got ideas for The Root Recommends? Send them to recommendations@theroot.com.