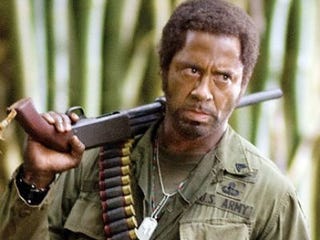 Things black people confuse as racist: From being mistaken for a store clerk to seeing white actors in blackface, Madamenoir says we all need to simmer down when it comes to getting offended by certain things. Check out the list and see if you agree.
Touré's advice on how to stay married: The Who's Afraid of Post-Blackness? author isn't afraid to weigh in on relationship matters. He insists he's no expert, but his tips seem pretty solid to us. 
Footage of MLK's murder in new film: On Wednesday the Smithsonian Channel announced that it will air MLK: The Assassination Tapes, a new documentary that includes footage culled primarily from local news in Memphis, Tenn., where the civil rights leader was murdered on April 4, 1968. Most of the footage hasn't been seen on television since it originally aired.
Virginia Tech: Same gun killed officer and suspect: State-police spokeswoman Corinne Geller told reporters this morning that the shooter apparently shot himself about half a mile from where officer Deriek Crouse was murdered.