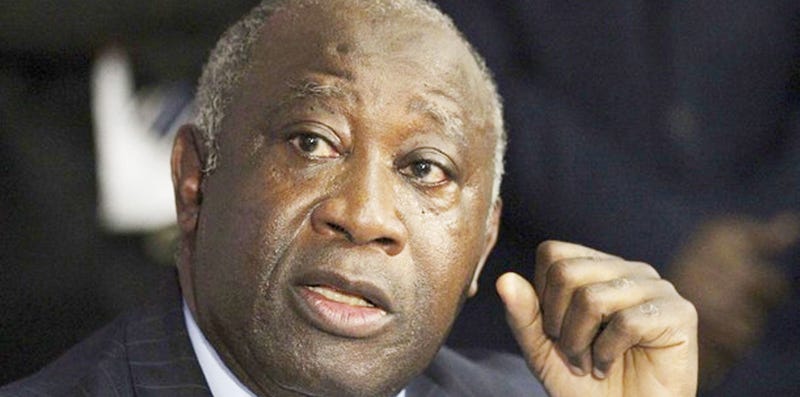 Sara Webb of Reuters is reporting that the Ivory Coast's former president Laurent Gbagbo appeared at the International Criminal Court on Monday, facing charges of crimes against humanity, including murder and rape. Gbagbo is the first former head of state to be tried by the court since its inception in 2002.
Gbagbo, 66, was arrested and flown from Ivory Coast to the Netherlands last week and has since been held at a detention center in The Hague.
About 3,000 people were killed and more than a million displaced in a four-month civil war in Ivory Coast after Gbagbo refused to cede power to Alassane Ouattara in last year's election. Although Ouattara was the clear winner, Gbagbo refused to cede power, cracking down on Ouattara's supporters.
We think a congratulations would have sufficed. Instead, Gbagbo apparently thought that murdering, raping and maiming his own people was a better idea. His alleged crimes against humanity are well-documented. Will Gbagbo finally do the time for the crimes?
Read more at Reuters.