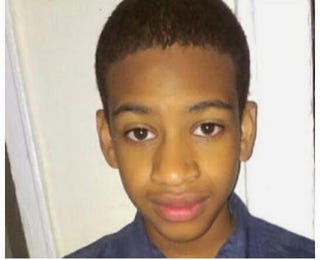 The older brother of Avonte Oquendo, the New York City autistic teen who went missing and was found dead, took to the Autism Speaks website to voice his family's pain over losing Avonte only two months ago.
"Picture in your mind having a loved one who does not possess the ability to communicate effectively. Now imagine this loved one lost in the biggest city in the world, alone, cold, hungry, afraid or worse," Danny Oquendo wrote on the website.
Avonte Oquendo, who was 14 and had a form of autism that made it impossible for him to speak, walked out of his school in Long Island City, near the East River, in October and was never seen again.
"How you're feeling right now is just a fraction of the pain we endured for the months following Avonte's disappearance. Not knowing whether we would see our beloved Avonte again ate away our souls."
For months, search parties made up of family members, police staff and volunteers set out looking for the teen. Tragically, Avonte's remains were discovered Jan. 16.
"Every volunteer I had the opportunity of meeting acted as if Avonte was their own flesh and blood," Danny Oquendo wrote. "It turns out that before it was all said and done, Avonte did indeed become the beloved son of the city."
Read more at Autism Speaks.