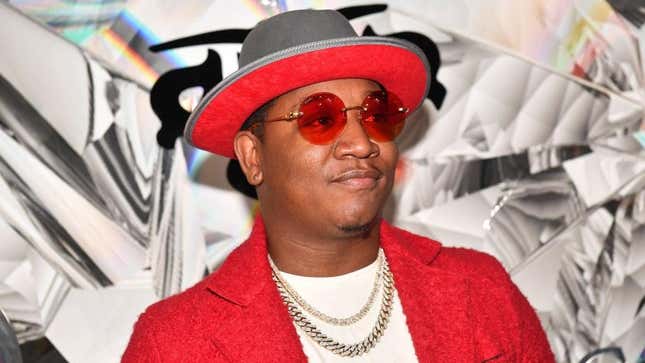 It's that time, Yung Joc. You're no longer that guy.
You're Thugnificent in Season Three of the Boondocks. Ice T in Law & Order: SVU. Ja Rule at a Milwaukee Bucks game. People just don't care about your music as much, and that's okay.
Top Class Season 3 Is Our Black TV Pick of the Week
In a viral video posted by 856 Entertainment on Tuesday, random people on the street were asked by New Jersey radio host DJ Promo to choose between a $50 Amazon gift card or 30 minutes with Yung Joc. I hate to spoil the surprise but, not many chose the "It's Goin Down" rapper.
Out of the multitude of people that chose to go with the $50 Amazon gift card, only one chose to go with Joc, and it was done jokingly. Obviously, this was done as entertainment. But one Atlanta rapper did not find the viral clip amusing.
Deep within the comment section, the New Joc City rapper made his thoughts known on the video, and he did not find it as comical as everyone else did.
He wrote, "Y'all would have no choice cause I wouldn't fuck with not one of them in the first place. 1. I'm happily married 2. That shit [cap emoji] 3. He never said have sex with me he just said 30 min with me and y'all would get at least $300 worth of food and shots if I did allow y'all in my immediate vicinity."
He continued, "4. I ain't never had a problem getting no woman lol 5. I would give y'all $100 Amazon gift card to stay the fvxk over there."
I got love for Yung Joc. His music damn near raised me as a child of early 2000s Atlanta hip-hop. But it seems like his time has come as a rapper who's no longer relevant in the hip-hop world. Don't worry, it's something almost all MCs must face at one point. I'm sure my time will come when nobody cares what I write anymore, and that's okay.
Just know, that your verse on "Buy U a Drank" will always have a special place in my middle school heart.