During the 1990s I rose to fame as an actress, a singer and a member of the popular musical group TLC. At the same time, I quietly battled sickle-cell disease, never letting it define me.
Sickle-cell disease is inherited and affects 75,000 Americans, many of them African American. Some individuals, like me, are able to manage symptoms of the disease. Others with more severe cases require a curative treatment. That's why I'm lending my voice to encourage people, especially African Americans, to become potential marrow donors.
A marrow transplant can be a cure for someone with sickle-cell disease or other illnesses like leukemia and lymphoma. Most patients who need transplants do not have matches in their families and depend on strangers to help save their lives. The C.W. Bill Young Cell Transplantation Program (the Program) was established to help these patients.
Since 1987 the National Marrow Donor Program, the federal contractor for the Program, has facilitated more than 43,000 transplants, improved transplant outcomes, and provided education and support to patients, donors and health care professionals. Through its contract with the Program, the NMDP also operates a national registry — Be the Match Registry — which includes more than 9 million registry members and 145,000 umbilical cord blood units, some of which are federally funded.
While huge strides have been made, including 400,000 new potential donors being recruited this year, not all Americans can find marrow donors. This is especially true for African Americans, who make up only 7 percent of current registry members, and other racially and ethnically diverse patients.
G/O Media may get a commission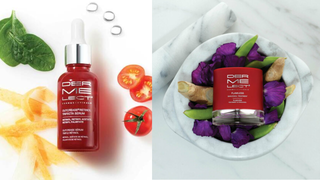 Save $19
Retinol Renewal Kit
Patients are most likely to match someone of their own race or ethnicity; therefore, more African Americans on the national registry means that more African Americans with deadly blood diseases can get a second chance at life. The Program is committed to increasing the number and diversity of registry members so that all Americans, regardless of race or ethnicity, have access to transplants and a potential cure.
Tionne "T-Boz" Watkins is the Grammy and American Music Award-winning singer of the platinum-selling trio TLC. She is encouraging African Americans to become registry members during African American Bone Marrow Awareness Month.