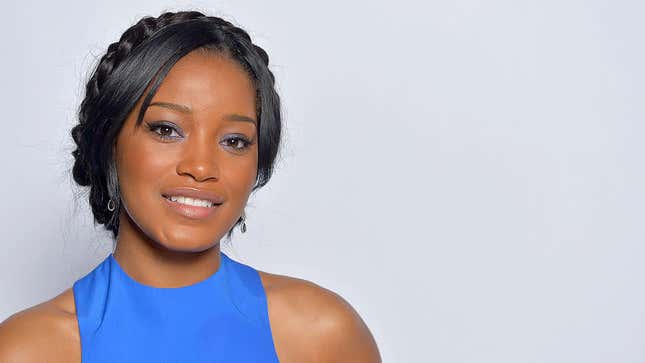 Acclaimed actress Keke Palmer shared her personal experience with abortion in response to the #YouKnowMe thread begun on Twitter by actress and talk show host Busy Philips in response to Alabama's regressive abortion law, outlawing the procedure in all cases except if there is a "serious" health risk to the mother.
Tackling A Black Maternal Health Crisis & Embracing Reproductive Justice | The Root Institute
The reasons women choose to have abortions are as varied as women themselves. For the actress who's grown up before our eyes on the small and big screen in films like Akeelah and the Bee and Barbershop 2: Back in Business, Palmer said her decision took into account the impact a pregnancy would have on her ability to fulfill her career goals.
"I was worried about my career responsibilities and afraid that I could not exist as both a career woman and mother," Palmer tweeted, according to the Los Angeles Times.
She deleted the tweet a day later, indicating that perhaps social media wasn't the best place to hash out such complex and nuanced topics as abortion. But she was still clear about how "disheartened" she was about Alabama's abortion law, calling it a move "backwards" when it comes to women's rights:
Palmer wasn't alone among black women in sharing her experience with abortion in the wake of the many anti-choice laws cropping up in Alabama and throughout the country, especially in GOP strongholds in the South and Midwest.
Voices as diverse as political analyst Zerlina Maxwell, playwright Lynn Notage and education fellow Sabrina Joy Stevens shared their views as well, with Stevens sharing that having an abortion allowed her to later have a healthy child :
Still, as some on Twitter opined, it's troubling that it seems like women have been put in a position to have to bear their very personal stories just to be seen as the human beings with free will and agency that they are.
So, here's the bottom line for lawmakers in Alabama and any other where they get a notion to police the wombs of women. As Twitter user @PJ_Weber put it: