Yasiin Bey (widely known as the rapper Mos Def) teamed up with the human rights group Reprieve to release a four-minute documentary on the controversial force-feeding procedure undergone by Guantanamo Bay detainees during Ramadan. The video premiered on Sunday at The Guardian's website, the day before Ramadan begins. Ramadan observers fast throughout the month.
Although the U.S. government says it acknowledges the daytime fast, in the evenings, officers force-feed 40 prisoners at a time. Bey volunteered to have the procedure done under the supervision of two doctors.
The four-minute video, directed by Bafta award-winning filmmaker Asif Kapadia, seeks to reconstruct the specific force-feeding instructions set out in standard operating guidelines from Guantánamo leaked to al-Jazeera. It shows a plastic tube being inserted through Bey's nostril into his stomach. The "Medical Management Standard Operating Procedure" document leaked from the detention camp defines a hunger striker as a detainee who has missed at least nine consecutive meals or whose weight has fallen to less than 85% of his ideal body weight.

If force feeding is deemed medically necessary, medical personnel shackle the detainee "and a mask is placed over the detainee's mouth to prevent spitting and biting". A feeding tube is then passed through the detainee's nostril into the stomach.

The process takes about 20 to 30 minutes but they can be required to stay in the restraint chair for up to two hours until a chest x-ray confirms the nutrient has reached their stomach.

The prisoner is then removed from restraint chair to "dry cell" where they are observed by a guard for up to an hour "for any indication of vomiting or attempts to induce vomiting". If they do vomit, they are returned to the restraint chair for the entire duration of the observation period in subsequent feeds.

If they bite the tube, the guards hold their head still for "as long as necessary for the detainee to relax his jaw".
President Obama is being pressured by religious and human rights leaders to end the use of the procedure, and the administration is being challenged in federal court in Washington, D.C., by four of the detainees.
Read more and watch the video at The Guardian.
Jozen Cummings is the author and creator of the popular relationship blog Until I Get Married, which is currently in development for a television series with Warner Bros. He also hosts a weekly podcast with WNYC about Empire called Empire Afterparty, is a contributor at VerySmartBrothas.com and works at Twitter as an editorial curator. Follow him on Twitter.
G/O Media may get a commission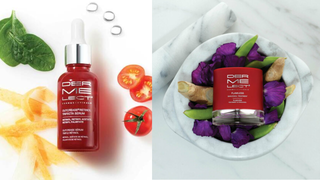 Save $19
Retinol Renewal Kit