He came onstage dropping rose petals and left it dropping tears. The artist yasiin bey (yes, all lowercase), formerly known as Mos Def, spent two evenings in December at the world-famous Apollo Theater in Harlem saying goodbye. After his final U.S. performances (he has three upcoming dates at the Kennedy Center in Washington, D.C.), he will be centered in Africa and focusing on his arts collective ACCE (A Country Called Earth). But for two nights he looked back on a career that has subtly influenced so much of what we call hip-hop culture, and forced us to ask ourselves when we will see his like again.
For kids who grew up as he did, with their noses in books in Brooklyn, N.Y., while stepping over crack vials in the '80s, bey is one of us and a reminder of who some of us used to be before the job, suit and responsibilities that those symbols represent. There are some MCs who are really producers, and others who can't hold up a track with the power of their words alone. Coming along as he did during the height of classic hip-hop as well as the dot-com bubble, Mos Def, as most of us knew him then, was part of that continuum of East Coast rhymers whose lyrics cut deep. As America doubled down on the materialism of the '80s, our music, which represented the struggles we faced as individuals and as a people, seemed to become co-opted by an obsession with bling and what it could buy.
Already an outlier, when he announced that he was going from Mos Def to yasiin bey in 2011, it made sense. Mos Def was the product, and bey, who never put commercialism at the center of his identity, was trying to reconnect with something that many of his fans only wish they could do. And that's the man, and the part of ourselves, we wanted to see; that's what filled the Apollo for two nights in December.
Early on during the second night, Dec. 22, bey started by singing Stevie Wonder's version of "Happy Birthday" after letting the audience know that it was the 56th birthday of Jean-Michel Basquiat. But all through the evening, bey seemed strangely disconnected and took long, sometimes rambling pauses between songs. Sensing the audience's discomfort, he joked that they would think he had "went to Africa and went crazy."
G/O Media may get a commission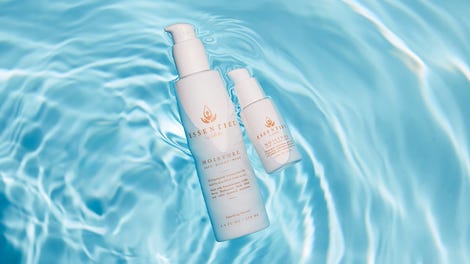 20% off
Essentiel by Adele
But if there were any doubts that the man can still spit, whether it be on "Casa Bey" or on "Revelations," he laid those to rest onstage. It was hard to tell whether bey was bored with performing and fame or has simply gone as far as he can go. Remember, Mick Jagger once told us that he'd rather be dead than still singing "Satisfaction" when he was 45. Well, it seems as if bey (who's 43) feels the same way and is apparently serious about it.
"I'm going to do whatever I want," he told us straight from jump, and that's what he did. It was a performance that wasn't for the ticket holders but for himself. He freestyled over jazz tracks and roamed the stage kicking balloons. During "Mathematics," he reminded us that "Michael Jackson was right, 'You Are Not Alone.'" But onstage he was a solitary man, even with the DJ backing him and the occasional guest. He seemed trapped, with his thoughts, with his fame, maybe with what should be half his life ahead of him. The weight of that loneliness seemed to pervade his performance.
"I can't believe I'm acting this way at the Apollo," he told us, perhaps reading the minds of the audience. He did get folks jumping from time to time when he wasn't dancing to the beats as though he weren't onstage but watching it.
"Umi Says" was the highlight of the evening. It was when the walls came tumbling down, the facade disappeared and yasiin bey arrived. He sang with accompaniment for the first half of the song, his voice strong but mournful:

Tomorrow may never come
For you Umi
Life is not promised
Tomorrow may never show up
For you Umi
This life is not promised

I ain't no perfect man
I'm trying to do, the best that I can,
With what it is I have
I ain't no perfect man
I'm trying to do, the best that I can,
With what it is I have
Halfway through, the music faded away, and with a voice somewhere between a scream and a cry, he sang:

Put my heart and soul into this y'all
I hope you feel me
Where I am, to wherever you are
Sometimes I don't want to be bothered
Sometimes I just want a quiet life, with
Me and my babies, me and my lady
And, of course:

Shine your light for the world to see
(I want black people to be free, to be free, to be free)
My dreamers said shine your light on the world
(Want black people to be free, to be free, to be free)
Maybe he's been telling us how he feels for years and we just haven't been listening?
For some time after he decided that his part in the show had ended, bey stood struck, hands alternating between covering his crying face and clapping. He walked up and down the aisles for a victory lap before returning to the stage and waving goodbye as the curtain came down for the last time for bey in New York.
For those of you who want one last chance to see him in concert, yasiin bey will be performing at the Kennedy Center Concert Hall in Washington, D.C., from Dec. 31 through Jan. 2.