On Tuesday morning, Wyclef Jean was pulled over by Los Angeles County deputies when they mistook him for an armed robber they were pursuing. Jean documented the incident and streamed it on Twitter and Instagram. Now Jean is requesting a "formal investigation into racial profiling."
Jean, who was driving a Toyota and wearing a red bandanna, was in the West Hollywood section of Los Angeles when he was pulled over by police looking for the robbery suspect, who was also a black man wearing a red bandanna but was driving an Acura, which some might say looks nothing like a Toyota.
Jean was handcuffed until he was identified as not being the suspect. Jean's representative issued a statement about the incident, according to ABC News:
After the vehicle he was being liveried in was pulled over and from which he was brutally removed from the vehicle and subject to police brutality, racial profiling, police bias and the ongoing discriminatory practices of law-enforcement officials, which remain rampant throughout the United States and for which the L.A. Sheriff's Office is deeming a case of mistaken identity.

As such, Mr. Jean is requesting a formal investigation into racial profiling by Los Angeles Mayor Eric Garcetti, LAPD Chief Charlie Beck and the L.A. Sheriff's Department while calling upon the ACLU and Black Lives Matter to join him in defense of civil liberties and racial bias.
G/O Media may get a commission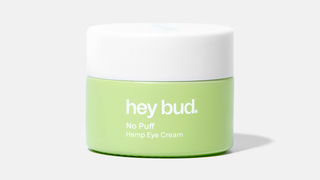 15% off
Hey Bud - No Puff Hemp Eye Cream
The county sheriff's office stated that the incident occurred under its jurisdiction and not the LAPD's. The office said that the deputies were following protocol when they spotted Jean's car and noticed he was also wearing a red bandanna and fit the description of the suspect.
"Deputies followed that vehicle briefly before the vehicle pulled over," the police statement said. "As deputies approached the vehicle, the occupants—driver and front passenger—almost simultaneously began to exit the vehicle. It was at this time that the deputies attempted to detain who they believed to be the suspect of the violent crime, Mr. Jean."
According to ABC News, Jean was released six minutes after his apprehension, and the actual suspect was found six blocks away from where Jean was detained.
Jean was handcuffed "due to the violent nature of the call (armed robbery), the similarity of the suspect vehicle ... the time of day of the unfolding detention and Mr. Jean's furtive movements and demeanor," police added.
The Police Department went on to apologize for the inconvenience they caused Jean and for detaining him for six minutes.
Jean previously stated that he was not told why he was detained and that police had the wrong person.