To call the Wu-Tang Clan one of the most influential musical acts of all-time isn't hyperbole. When they burst onto the scene in 1993 as a gritty and grimey Staten Island, N.Y., counterpoint to the Dr. Dre-helmed polish of Los Angeles G-funk, music shifted, too. In the decades since, the Wu footprint has shown up in movies, documentaries and style, as well as the lingering effect on music production and sound, with an impact present today, even if dressed up differently thanks to technology.
Though the group famously said the Wu-Tang Clan "ain't nuthing ta fuck wit," the truth is, scholars and students of the game alike have long looked for new and innovative ways to pay tribute to the architects of Shaolin sound. Two of those individuals are Washington, D.C.-born-and-raised Gerald Watson, and Charlotte, N.C.-born-and-raised-but-D.C.-living Trey "DJ 2-Tone Jones" Wallace, the creators of SHAOLIN JAZZ, a project that started out as a Wu-Tang meets jazz mixtape and turned into art installations, college lectures, performances in Ethiopia, and an upcoming engagement at Washington, D.C.'s famed Kennedy Center. And they've showed no signs of slowing down. Over the course of several days, I had a running conversation with Gerald and DJ 2-Tone Jones about their idea, the Wu-Tang Clan, and how they've managed to level their idea all the way up. (Full disclosure: I've known DJ 2-Tone Jones since our days back at Morehouse College in the late 90s.)
Very Smart Brothas: So what are the origins of SHAOLIN JAZZ?

Gerald Watson: The idea for SHAOLIN JAZZ started around 2010. I was conducting album cover art exhibitions at Lounge of 3, a bar in Washington, DC, where I'd highlight the album covers from specific genres of music that I was into. For each exhibition, I'd work with a DJ who specialized in that genre, featuring over 80 album covers at Lounge of 3, where I'd install them to the walls of both floors, presenting them in an art show format. The album covers that I selected were based, somewhat, on notoriety, but mostly on how ill or cool I thought of the cover design.

I was also familiar with the work of a graphic designer by the name of Logan Mills Walters who'd created a series of jazz inspired Wu-Tang album covers he dubbed "Wu-Note." Logan's "Wu-Note" designs drew inspiration from the iconic album covers from the legendary jazz record label—Blue Note Records, which were designed by the legendary designer, Reid Miles.
I approached Logan about interviewing him and his work for the jazz portion of my exhibition, which he agreed to and it was during my research on him that I discovered that he'd designed an album cover for a Wu-Tang/Beatles mixtape and that's when I had my light bulb moment: What about doing a Wu-Tang/jazz mixtape? Wu-Tang was already one of my top 5 favorite groups, I was building the jazz exhibition, and I also thought that the juxtaposition of the two (jazz and Wu-Tang) would be insane. Beyond that, RZA wasn't known for using jazz samples.
G/O Media may get a commission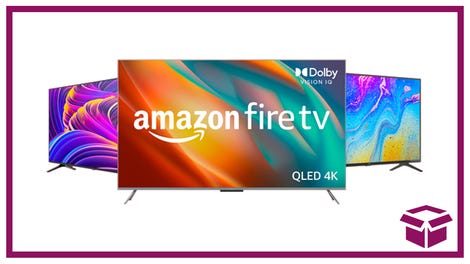 Ooh. stunning.
New Amazon Fire TVs
I'd never heard of a project like that and quickly began researching to see if one ever existed, and it did not. So, in my line of questioning to Logan I asked him if he'd ever created an album cover for a Wu-Tang jazz project and he hadn't, but he would if the idea was ever presented. I got hype.
2-Tone was already on deck to create a jazz mixtape for the exhibition, but upon receiving Logan's response I reached out to 2-Tone about creating a jazz Wu-Tang mixtape instead and he was immediately down. From there I went to develop the name; I knew that it had to be simple and that upon hearing it, people would immediately know what the project was about. I didn't want to use the word "Wu-Tang," for obvious reasons so SHAOLIN JAZZ was born.
VSB: Important question: At what level would you place your Wu fandom on a scale of 1-10, with 1 being "why are there so many Wu-Tang affiliates all making the same song over and over" and 10 being "I even like U-God and actually think Masta Killa's solo project is vastly underrated!"

Trey "DJ 2-Tone Jones" Wallace: In terms of Wu-fandom I would put myself at a 9.5. They have been and will forever be one of my top 3 favorite groups in hip-hop. I have Enter the Wu-Tang (36 Chambers) on CD, cassette and vinyl. And let it be known, I have always liked U-God, and Masta Killa's first solo project was very much underrated. I would have given it at least 3 Mics (maybe 3.5) based on the Source Magazine's rating system back in the '90s (before it got tainted).

GW: In terms of Wu-Tang fandom, I'd say I'm about a 9. I remember when they started dropping their solo projects and I listened to Ol' Dirty Bastard's first single for his debut album, Return to the 36: The Dirty Version, at a now-closed record store in D.C. called 12 Inch Dance Records, and I probably listened to "Brooklyn Zoo" for a good 30 to 45 minutes.

VSB: How many Shaolin Jazz events have you all done so far? And what was that first event like, from the process of creating it to the execution of it?

2TJ: It's honestly hard to say how many SHAOLIN JAZZ events we have done to date. If I had to guess I'd say close to 100 or maybe more, including college engagements, our monthly Can I Kick It? screenings, and the programming we did out in Ethiopia a few years ago.

I remember our first ShAOLIN JAZZ event pretty vividly. It went down on March 26, 2011, in DC at a boutique spot called Palace 5ive. It was the first listening party for The 37th Chamber mixtape, and it was scheduled about two weeks prior to the mixtape release date. Because of how dope the mixtape was we wanted to host a couple of listening parties to help bring awareness to the project. I reached out to my man Aniekan Udofia (who we had worked with many times before in AM Radio) to see if he would be interested in not only painting live at the event, but also creating a few pieces inspired by the mixtape. Fortunately, he just started experimenting with stencils that he used to create smaller and quicker artwork that he could move at his shows. With that in mind, he ended up creating a series of nearly 20 pieces of work inspired by SHAOLIN JAZZ. They were all done in time for the listening party, so it ended up being an art exhibition as well.

Honestly, we only anticipated upwards of about 50 people throughout the night, which would've been cool for us. But to our amazement we packed the store wall-to-wall and over 150 people came through. Most of the people I had never seen in my life, and overall the crowd was very diverse. The best part of it all is that people were jammin' out to every single track we played. The energy in the room went up even more when we played it for a second time. For me, that night was pretty surreal. It was one of the top 5 moments of my career, hands down!
VSB: How many different types of events and installations do you all have under the SHAOLIN JAZZ umbrella? Mixtapes, Can I Kick It? Etc…

2TJ: SHAOLIN JAZZ encompasses a wide range of things. In addition to our on-going mixtape series (there have been 4-5 others since the 37th Chamber), we produce 5 different engagements that explore the intersections of jazz, hip hop and martial arts culture. They are:

A multimedia lecture on the cultural parallels between jazz and hip hop;
SHAOLIN JAZZ L!VE, a live, DJ-led band performance of music from our catalog and more;
Sound Patterns, a pop-up art exhibition featuring work that touches on themes of hip hop, jazz and/or martial arts;
Shaolin A/V, experiential branded storytelling presented through live video mixing; and last but certainly not least...
the Can I Kick It? film screening experience.
We have been blessed to have had the opportunity to produce one or more of these engagements at places such as the Schomburg Center for Research in Black Culture in Harlem, BB King's Blues Club in Manhattan, the Smithsonian Freer Gallery of Art and Anacostia Community Museum in DC, and the African Union and U.S. Embassy in Ethiopia.
VSB: Considering how Wu-specific this entire concept began, has there been any contact—in any form—from anybody in the Wu?

GW: We have had some contact with the Wu-Tang Clan. When we were about to drop our first musical release, The 37th Chamber, 2-Tone interviewed Raekwon for a separate project and hit him with the mixtape. We've also been in contact with the management of specific Wu-Tang Clan members who were looking to attend some of our NYC events. The forum featured on their Wu-Tang corporate website posted links for our first music project and their twitter account retweeted (and commented positively) a video produced by DJ Roddy Rod, where 2-Tone and I discuss the origins of SHAOLIN JAZZ. One of our goals, on this front, is to work with specific members for more specialized events and projects. We simply want to make sure that things are in place on our end before we reach out.
VSB: You all have a show coming up at the famed John F. Kennedy Center for Performing Arts in Washington, D.C., on Dec. 8. Tell me what that will entail and how it came to be?

GW: We are extremely excited about this engagement. We were recently asked to be apart of the Kennedy Center's inaugural hip-hop culture programming, which includes a range of performances and events featuring legendary MCs such as Queen Latifah and MC Lyte, as well as world-renowned DC-bred artists like Oddisee and Maimouna Youssef. For our performance, they asked us to conduct our Can I Kick It? movie screening engagement, where we screen classic martial arts films and 2-Tone creates a live soundtrack for the film using his turntables while the movie plays. It's a pretty unique experience. We regularly conduct the series monthly in DC and even did a special Nightmare on Elm Street 3 screening for Halloween, the first movie we did that didn't feature any martial arts.

Though we usually screen classic martial arts movies, for this experience, we wanted to do something different and decided to screen the late '70s classic The Warriors, which has been a highly influential film in hip-hop culture.
In addition to our screening at the Kennedy Center on Dec. 8, we'll be conducting our Sound Patterns art exhibition the night before on Dec. 7 at the Victor E. Selman Gallery (3305 8th Street NE from 7-11 p.m.). The exhibit will feature a range of customized works inspired by The Warriors movie.

---
Check out SHAOLIN JAZZ online and at Facebook. Twitter and Instagram. Most of their music catalog is available for streaming and free download on SoundCloud.