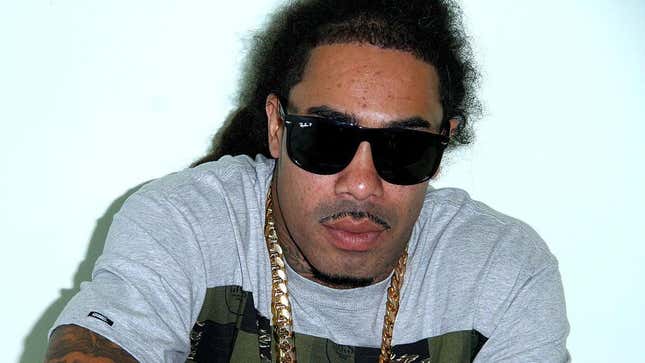 In another episode of "What the Hell Is Wrong With People," this might be the craziest one yet.
The Top 5 Rappers Of All Time According To Stephen A. Smith
On Saturday night, Florida rapper Gunplay was arrested on multiple charges including aggravated battery with a deadly weapon, false imprisonment, child abuse, and domestic violence, according to NBC 6 South Florida. While the charges alone already sound terrible, the details behind the arrest make the situation much worse.
Allegedly, Gunplay pointed a rifle at his wife, who was holding their 6-month-old daughter, after she told him that he needs to quiet down while playing Call of Duty on his Xbox.
Born Richard Welton Morales Jr., Gunplay has denied all of the allegations made against him, and his bail is currently set at $20,000 as he sits in a Florida jail cell.
On Sunday, Gunplay's wife, Vonshae Taylor-Morales, made a lengthy post on Instagram, giving more insight into what allegedly happened the night of the incident. She accused him of having a "very bad drinking problem" and that the incident occurred while he was playing Call of Duty, a popular video game. She says that she plans on "filing for divorce.
Taylor-Morales wrote in the post:
"I just want everyone to know my daughter and I are safe. My daughter safety is my first priority. Unfortunately, Richard is back using and developed a very bad drinking problem. I've tried everything in my power to help him and love him.

"This is a demon he has to overcome on his own. At this point I really believe it's too late. To summarize last night event. I asked Richard to quiet down as he scared the baby sleeping by yelling playing call of duty."
She continued, "He started going off on me for asking him to be quiet. I tried to collect a bag so my daughter and I can go to a room while he sobers up. He didn't want us to leave and things went left fast. He was arrested last night, the weapon is in police custody. I have a restraining order, my daughter is in my custody and I am filing for divorce. He will never get the chance to disrespect us again."
Thankfully Gunplay's wife and child are safe and hopefully, she can get the protection she sorely wants and needs to keep her family safe. When it comes to Gunplay, whether you pointed a gun at your wife or not, I hope you find help, because pointing a gun at the people you're meant to protect is a no-no in any circumstance.