It sounds like a scene from The Wire. 
Timothy Sinnigen, an agent with the Drug Enforcement Administration, was hell-bent on bringing down a drug distribution ring in New York, so he created a fake Facebook account pretending to be Sondra Arquiett, a woman accused of being affiliated with the drug ring, in order to solicit information from her alleged cohorts, CBS News reports.
Arquiett has filed a complaint against Sinnigen, and the case is being reviewed by the Justice Department.
Arquiett was arrested on drug charges and told law enforcement that information stored on her smartphone could be used to bring down other people in the drug network, CBS News reported. That's why the Justice Department initially thought the ploy was fair game.
"In a court filing in August, the Justice Department contended that while Arquiett didn't directly authorize Sinnigen to create the fake account, she 'implicitly consented by granting access to the information stored in her cellphone and by consenting to the use of that information to aid in … ongoing criminal investigations,'" the news site explains.
G/O Media may get a commission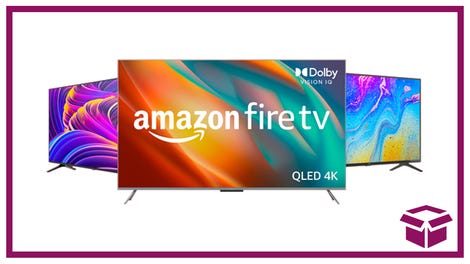 Ooh. stunning.
New Amazon Fire TVs
According to CBS News, the fictional Facebook account that Sinnigen created was stellar work. "It included photos of [Arquiett] posing on the hood of a sleek BMW and a close-up with her young son and niece. She even appeared to write that she missed her boyfriend, who was identified by his nickname," CBS reports.
Sinnigen's strategy is causing concern among those who side with Arquiett and agree that federal agents did not have explicit permission to use Arquiett's photos in a deceitful way. Others are not comfortable with how law enforcement manipulated social media and toyed with someone's identity, especially since Facebook does not allow people to create an account posing as someone else. According to the news report, Facebook has not commented on the case.
In court filings, Arquiett describes how the case has caused her much stress and anxiety, since people think she's a snitch who is cooperating with federal authorities. "Arquiett said in her filing that she suffered 'fear and great emotional distress' and was endangered because the fake page gave the impression that she was cooperating with Sinnigen's investigation as he interacted online with 'dangerous individuals he was investigating,'" CBS reports.
The federal government is now investigating the case and "reviewing whether the Facebook guise went too far," according to CBS.
Read more at CBS News.