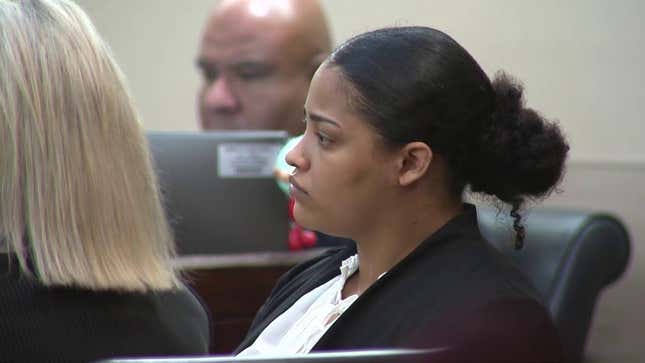 Nearly two and a half years ago, Texas rapper Martell Derouen, better known as Kardone, was fatally shot in his apartment.
Criminal Minds: Evolution & Archer's Aisha Tyler Plays That's So Random
The body of Kardone—a cousin of magastar Beyonce—was only found after local police conducted a welfare check after a close friend asked authorities to check on him, according to the San Antonio Express-News.
Shortly after he was killed, police arrested and charged Sasha Skare for the murder of the 34-year-old. Before being arrested in this case, she was also charged with aggravated assault with a deadly weapon in 2019 after she shot two men, leaving one injured and another dead.
Now more than two years after the shooting, Skare is on trial.
On Tuesday as the trial began, jurors were shown a lot of evidence, including a video that showed Skare walking into Kardone's apartment with a gun in her hand and phone in her hands. The prosecution also presented audio of a 911 call on the night of the shooting. The person behind it was Joia DeRouen, Kardone's wife, who claimed that she left once she felt her life was in danger, according to the San Antonio Express-News.
But during the trial, Kardone's actual wife claimed not to be the woman heard in the recording, saying that Skare was pretending to be her and that she pronounced her name wrong, saying, "My name starts with a 'J' and not a 'G'. He was not 28, he was 34. Not correct at all."
More from the San Antonio Express-News:
Witnesses who lived near DeRouen told police they heard him and a woman arguing, but that it stopped when he told her to get out and slammed the apartment door on Jan. 22, 2021. One witness heard banging on the door, then a single gunshot, an affidavit supporting Skare's arrest stated.
Throughout the trial, multiple witnesses testified about what they heard and saw the night of the shooting.

On Wednesday, Skare took the stand to testify in her defense. When asked by her attorney what her intent was after the gun fired, she claimed, "My intent was just to get his attention," according to KSAT.
If she's found guilty, the 23-year-old Sasha Skare faces life in prison.