Last week, Marc Morial of the National Urban League and I sent a letter to Rep. Steve Scalise of Louisiana, asking him to meet with us to explain his 2002 speech to the white supremacist, anti-Semitic European-American Unity and Rights Organization and to discuss ways to work together for the good of all Americans, regardless of their race or religion.
While we acknowledge and appreciate that Rep. Scalise has apologized for his actions and has publicly stated that he rejects the bigotry that EURO promotes, legitimate questions over his appearance remain, and we feel that it is crucial for him to meet with the civil and human rights community to further clarify questions surrounding this current controversy.
Rep. Scalise is now the Republican majority whip in the U.S. House of Representatives, which is the third-ranking leadership position behind Speaker John Boehner and Majority Leader Kevin McCarthy. With this position comes great responsibility, expectation and trust that Scalise will work to enact policies that serve the interests of our diverse nation. Unfortunately, his ability to live up to this trust has been greatly compromised by his appearance before the David Duke-led EURO. Simply put, the public emergence of this 2002 speech to the hate group places a cloud over Republican leadership at the start of the 114th Congress.
For some years now, Republicans have spoken often about the need to broaden their appeal to people of color and women. Obviously, associating with the kind of hateful rhetoric and policies espoused by Duke and his followers is the wrong way to go. By contrast, the work of the civil and human rights community is built on the values of fairness, justice, inclusion and equality that are central to our collective identities as a nation. So beyond explaining his speech, I think there are several areas where it is important that Scalise and the civil and human rights community discuss reform in order to end some of the debilitating disparities plaguing our nation.
I am sure that he agrees with the view of the civil and human rights community that every child has a right to a quality education. However, funding disparities and discriminatory policies have prevented far too many low-income children and children of color from receiving the education they deserve.
G/O Media may get a commission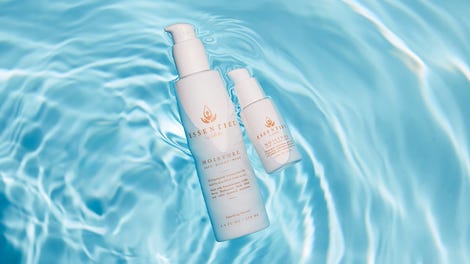 20% off
Essentiel by Adele
Likewise, I think that Scalise would agree with the idea that our great democracy is stronger when everyone participates, but sadly, we continue to see new barriers to the ballot box enacted. After the U.S. Supreme Court gutted the Voting Rights Act in June of 2013, state legislatures were able to implement discriminatory voting restrictions that blocked or dissuaded many qualified voters from casting ballots. These policies disproportionately make it harder for low-income communities, people of color, seniors and people with disabilities to vote.
On immigration, our coalition has worked with Republicans and Democrats alike to fix our broken and unfair immigration system. President Barack Obama's recent executive action to provide federal agencies with discretion in immigration enforcement was done only after the House refused to allow a vote on the bipartisan Senate bill for more than 500 days. The fact that House Republicans are now actively engaged in trying to block these actions—without offering a realistic solution of their own—is deeply troubling.
These are just some of the areas where I think Scalise and the civil and human rights community should work to find common ground. As of today, Scalise has yet to respond to our letter requesting a meeting, but I urge him to do so in order to discuss ways that our country can implement a policy agenda that furthers the interests of everyone in our nation.
The Root aims to foster and advance conversations about issues relevant to the black Diaspora by presenting a variety of opinions from all perspectives, whether or not those opinions are shared by our editorial staff.
Wade Henderson is the president and CEO of the Leadership Conference on Civil and Human Rights, a coalition of more than 200 national civil and human rights organizations.