Beyoncé, accompanied by the Dixie Chicks, performed live on the Country Music Association Awards ceremony Wednesday night, but you wouldn't know that if you checked any of the social channels for the awards show.
The Grammy Award-winning singer performed a heel-kicking version of "Daddy Lessons," a track off her Lemonade album, backed by a large band with a brass section. She and the Dixie Chick blended together smoothly and even managed to work in a little bit of the Dixie Chicks' own "Long Time Gone" for good measure.
It was one of the most talked-about performances of the evening, so it's puzzling that all mentions of it are conspicuously absent from CMA social media accounts and the show's official website, CMAWorld.com.
The CMA tweeted about the performance earlier on Wednesday, as did various other outlets and media organizations. As previously reported on The Root, the announcement was met with mixed reviews; Beyoncé fans rejoiced and vowed to tune in for the performance, while some country music fans seemed angered by the news.
The performance undoubtedly had an impact on viewership. Billboard reports that although the awards show was going head-to-head against Game 7 of the World Series, 12.8 million viewers tuned in to watch the show, falling just 1 million shy of the number of viewers the show had last year.
G/O Media may get a commission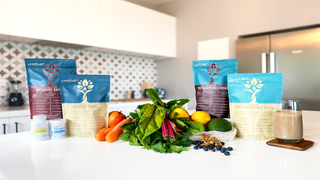 So what gives?
A rep for the Country Music Association sent the following statement to Billboard:

CMA has not erased any mentions of Beyoncé's performance on the CMA awards. In advance of the broadcast, CMA removed a five-second promotional clip from ABC.com and CMA's Facebook page. The promo was unapproved and CMA removed it prior to the broadcast. Beyoncé's performance with the Dixie Chicks was a highlight of the evening and we are continuing to share the amazing full-length performance clip via our official social channels.
Sarah Trahern, the chief executive of the Country Music Association, told the New York Times that no nefarious deleting had taken place. She said that the initial promotional clip teasing Beyoncé's performance was removed at the singer's request.
"Beyoncé's team hadn't approved that, so we pulled it down," Trahern said. "Fans can get kind of passionate and read other things into it."
Trahern also said that Beyoncé provided her own photographer, and the singer's team only approved one official live video of the performance on ABC.com.
Whether country music fans like it or not, and whether the CMA wants to continue to publicize it or not, Beyoncé put on the performance of the night, and here's proof: