I like to think I keep my finger on the pulse. Currently, I'm eating Migos Rap Snacks while wearing a Supreme Obama anorak with matching pants and listening to French Montana's "Unforgettable" featuring Swae Lee. So it's safe to say I'm plugged in, but I don't know who the hell Da Real Lambo is, so I did some extensive Googling so that you don't have to.

Who is Da Real Lambo?
Da Real Lambo is a struggle rapper from Miami who looks to be well into his 40s. He could be in his late 30s, but I doubt it. No word on how long he's been rapping, but I've never heard a Da Real Lambo song, and I don't think Da Real Lambo has any music on the radio, but again, I'm OK if I've missed this. In fact, tell me how I managed to miss it in the comments.
What does he have to do with LeBron James? 
He was married to LeBron James' mother.
Wait, LeBron James' mom was married to a struggle rapper?
Yes.
So Da Real Lambo was LeBron's stepfather?
Well, yes and no. Black people have a thing where we call people our family even when they are not. I still have brothers and cousins who are not actually brothers or cousins. Black people also have a thing where we don't claim people who are actually related. Da Real Lambo is technically Bron-Bron's stepdad, but I don't think he ever claimed him.
G/O Media may get a commission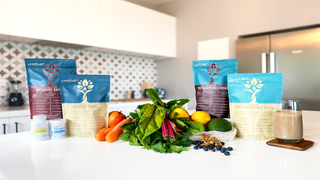 So why is this news now?
Well, what story you get depends on who's telling it. Some say that LeBron got tired of struggle Lambo flossing on his dime, so he cut him off and told his mom to dump this dude. There are others who claim that Lambo's relationship with Gloria ended on its own.
So why do we care?
Well, now Da Real Lambo is threatening to spill all the Gatorade and is claiming that he sides with Kyrie Irving in the latest rift between the Cleveland Cavaliers superstars. He adds that LeBron is selling an image that isn't true. In an Instagram post, he claims that Bron has been cheating on his high school girlfriend-turned-wife, Savannah.
Da Real Lambo also posted this cryptic video, which many believe is about King James:
Where is Da Real Lambo's mustache?
I was wondering the same thing. I think when you are in your 40s, hair starts falling out. Maybe he has a receding mustache and decided to cut it all off because he couldn't pull off a mustache combover, which is really hard.
Either way, he wants back into the palace, but I don't think King James is having it. In the words of the great 1980s cartoon G.I. Joe, "Now you know, and knowing is half the battle!"