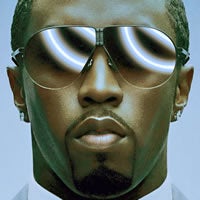 Sean 'Diddy' Combs saw fit to drop 350 large on his son's sixteenth birthday. That's not the price of the party; that's the price tag on the Maybach Mercedes-Benz, which came with its own driver since the son in question cannot drive.
Some, like Zerlina over at Urban Politico are less-than-thrilled
I'm so glad Diddy found it in his heart to generously donate $10,000 to Haiti.  Hope he had enough left for the rent.


All the while the benefit Hope for Haiti which raised $61 million dollars was immediately organized by George Clooney.  I may have had something to say about Wyclef initially when Yele's finances didn't look legit (although now they hired a new accounting firm so it's all good) but at least he was handling his business.
Poor timing on Diddy's part, although one could certainly argue that a person has the right to spend whatever amoung of money on their child in whatever way they wish.