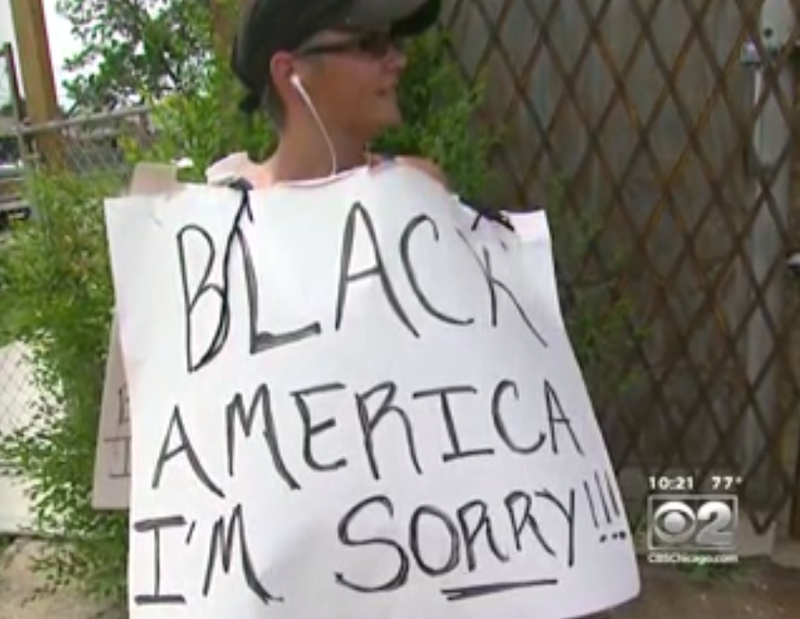 One Illinois woman is capturing attention as she makes her way around the streets of Chicago's South Side bearing a sign that reads, "Black America I'm Sorry!!!"
CBS Chicago reports that Laurella Willis of Blue Island has been walking about 20 miles a day with the sign, saying that she's sorry about "everything that's going on in America."
"I don't want to continue to see black American[s] being oppressed and held down and killed like animals," Willis, who is white, told the news station.
"I might only be a party of one, but I'm going to give you all the support I have," she added. "I don't want to hear lip service from anyone. I want action."
According to CBS Chicago, Willis is not part of any organization and has been walking the streets alone for about three days.
Read more at CBS Chicago.