Dylann Roof—the white supremacist who was convicted earlier this year of several federal charges, including hate crimes, and sentenced to death for the murder of nine black worshippers at a historic black church in Charleston, S.C.—will plead guilty to state murder charges in April, forgoing the second death penalty trial that was scheduled.
According to the Post and Courier, although 9th Circuit Solicitor Scarlett Wilson was originally pursuing the death penalty for the nine murder charges that Roof faced, on Friday she let the survivors and families of the victims of Roof's hate-filled attack at Emanuel African Methodist Episcopal Church know that she would be accepting the guilty plea instead.
"I write with great news that the State's case is ready to wrap up. As I told you towards the end of trial and in other updates, at this point our goal is to provide an insurance policy to the federal conviction and sentence. The most effective way to do that is to secure a guilty plea for a life sentence and get the defendant into federal custody," Wilson wrote in a letter, according to the news site.
Wilson later told the Post and Courier that "the goal is to get [Roof] into federal custody so their sentence can be imposed."
The families of the victims and the survivors voiced their appreciation for Wilson's consideration in the case and satisfaction with the ultimate outcome.
G/O Media may get a commission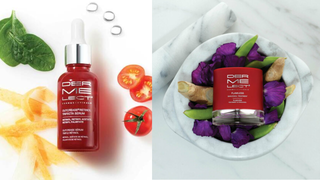 Save $19
Retinol Renewal Kit
"I totally appreciated that," the Rev. Sharon Risher, whose mother died in the attack, said. "I'm feeling glad we don't have to endure another trial. I believe in my heart that this is the right thing to do. He won't ever be able to step outside again. He won't ever feel the sun on his skin again."
When Felicia Sanders, a survivor of the shooting, heard the news, she reportedly said "Praise God!" to attorney Andy Savage, who is representing a number of the survivors and families of the victims.
"They're all pleased," Savage said. "The great thing is, they don't have to worry. It's a great insurance policy. It's what they've been hoping for."
The plea dictates that Roof will receive a life sentence, although he will have the opportunity to address the judge at his April 10 plea hearing if he wants to. The loved ones of the victims will also be able to address the court.
After that, the convicted killer will likely be moved from the Charleston County detention center to a federal Bureau of Prisons facility.
As a side note, the judge in Roof's federal case is still determining which of the several documents that were sealed in the trial should be released to the public. Documents include Roof's psychiatric evaluations and two closed-door competency hearings.
Read more at the Post and Courier.