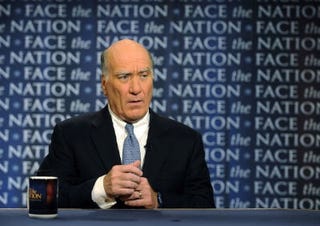 Politico is reporting that beleaguered White House Chief of Staff Bill Daley has handed off some day-to-day responsibilities to presidential confederate Pete Rouse after coming under fire for his overbearing management style and poor relationship with Congress.
Rouse, a longtime Hill aide once known as the "101st senator" for his stature among congressional heavyweights in both parties, will assume a far greater role in legislative affairs — easing growing tension between the White House and Senate Majority Leader Harry Reid (D-Nev.), who complained to President Barack Obama personally about Daley's performance, according to congressional sources.
The White House sought Tuesday to downplay the significance of Rouse's expanded role, which was launched weeks ago, administration officials said.
"A little bit more is being made of this than is in fact happening," press secretary Jay Carney told reporters aboard Air Force One en route to Philadelphia.
"Bill Daley is the chief of staff," Carney added, and "retains responsibility."
Whatever the reason for the change, it appears that President Obama is taking positive steps to gear up for his re-election campaign and a looming fight over the bipartisan supercommittee's debt-reduction proposals. One thing is definitely clear: No one can deny that both parties need the help of at least another "senator" — elected or otherwise — right about now.
Read more at Politico.
In other news: Black Marines' Award Short on US Senate Support.