If you were to ask me to list my top five greatest R&B or soul singers of all time, the list would would at different times include any of the following people: Donny Hathaway (he'd always be in the top five as a personal favorite but because he is one of two people whose voice ever made me cry), Phyllis Hyman (the other), Luther Vandross, Aretha Franklin, Sam Cooke, Teddy Pendergrass, Whitney Houston, Marvin Gaye, Mariah Carey, Minnie Riperton. Expanding it to 10 would include them all and they're all immediately in the top 20.
One thing that all of the listed singers have in common is this: if any of them walked into your church right now (I know that all but two of them are dead, literally heavenly voices at this point), the pastor or whoever is running the service that day would absolutely invite them up to sing a song for the church and not one person would object. In fact, you'd almost EXPECT them to know that if they came into your church, they'd be singing.
Obviously, that list of individuals at the top is a top shelf list of singers who are historically regarded in such a light, but that number is super expansive. For instance, Monica, Faith Evans, R. Kelly (I know, I know), K-Ci and JoJo Hailey, Sisqo, even the Casey brothers from Jagged Edge, would be on a very long list of singers who could come into your church and sing. Beyonce, Kelly, etc.
On the FLIPSIDE, there is an ever expanding list of singers, or people who have made their living as such who absolutely would not get that same ask. Nobody in New Edition but Johnny, 112, Total, (whereas everybody in Xscape could come sing at the altar), Rihanna, Kyle from Jagged Edge, DeVante, etc. would be asked to come to the front of the church to sing. Mary J. Blige, for all of her musical contributions to the world should absolutely not be singing church solos. And I like Mary, I will fight you over both My Life and Share My World, but while she sings, she's not necessary a singer.
The truth is, a lot of these artists are more vocalists than singers. They're Axl Rose. You'd never put Whitney and Mary on the same level; or Marvin and Trey Songz. Those who are vocalists are very good at what they do - they typically have the hits to show for it - but to say they are singers overstates their talents. Shit, sometimes their talent is existing (see Fenty, Robyn). And that's not to sell Rihanna short, because she has matured into a full fledged artist at this point and we're all better for it, and I'd even argue is part of the reason why Beyonce has become so much more of an artist than just singer.
G/O Media may get a commission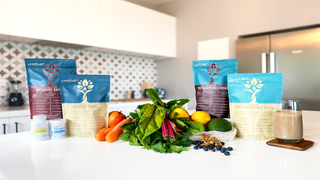 And oh John the Rabbit, oh yes, Beyonce is absolutely a singer. Nobody who hears songs like "Dangerously In Love" and says she can't sing should be allowed to offer critical commentary on vocal abilities.
Now, I will acknowledge that my church criteria might be high; however, for the most part, when I listen to gospel music, every lead can sing in a way that I think most people would agree with. There are very few slum singers that make it out of the church. Now, that isn't to say that all church singers are good. I'm not trying to throw rocks here, but I come from a church where there was definitely a Struggle Choir, but it also wasn't a church that focused heavily on the choirs. I led the Youth Choir for a bit, before being unceremoniously unseated due to my, hmm, attempts to push us into Baptist territory that was frowned upon by the more conservative members of my United Methodist church. I promise you though, I definitely did Milly Rock down the aisle before that was a thing. It was my last Sunday leading the choir. My desire to sing Old Negro Spirituals because I really liked dropping my voice extra low was also frowned upon. My tenure was frowned upon.
Back to the lecture at hand, on Facebook last night I wrote this:
I love writing about music for VSB. And not about what's hot now, but throwback music articles because it starts so many random debates and dialogues. Music is the most subjective topic that we all swear we're objective about. Every opinion is fact and I'm here for all the shenanigans.
Plus, what other art form does a poet who can't sing, dance, or play an instrument get to call himself Musiq and everybody is like, "cool, I'll buy that album."
Music is life.
With that said, I'm always right.
Two things of note here: 1) I'm definitely not always right, but I felt like there was no better place to drop that hammer than in a place where I point out that every opinion is fact in conversations where everybody swears they're being objective about intentionally subjective material. 2) I didn't think musiq soulchild would be a point of contention, mostly because I didn't realize that people think he can sing. I kind of always assumed we all just accepted that he was a SUPREMELY talented songwriter who could craft a hit who wasn't the best singer. He's not a Minister at the Church of Struggle Notes Cathedral, but I'd never really be like, "you know who really holds notes really well? Musiq."
Apparently, many people feel otherwise. But that speaks directly to the subjective nature of what makes somebody a good singer. Some people are just not good, no matter what bar you create. The women of Total represent that bag, though, I rather ENJOY the way their vocal were used to craft their songs, I'd just not like to hear Kima, Keisha, or Pam sing solo ever.
But that church criteria is what I usually fall onto when saying somebody CAN sing. It's why young Michael Jackson can sing and Janet Jackson - regardless of how much I love her - can't. Prince is an interesting case, too, because I can't imagine Prince singing any church songs, but I'm also not going to say he can't sing either.
However, if Stevie walks into your church, you will make sure he makes his way to the keyboard and microphone and pray for his hairline. Coko from SWV could sing in my church any day of the week. Controversially speaking, so could Teairra Mari or Chris Brown. Almost none of my determination has to do with whether or not I like the artists music or not, because in most cases I absolutely do.
And praise the lord for Amel Larrieux.
Now I wrote all of this for two reasons: 1) I'm curious about what metrics people use for determining if an artist can "sing" or not? And 2) because in the past 7 minutes you spent reading this you could have saved as much as 15 percent by switching to Geico, and you're right here with me. I appreciate that.
Oh, and most importantly, who are your top 5 singers, VSB? Fire away.