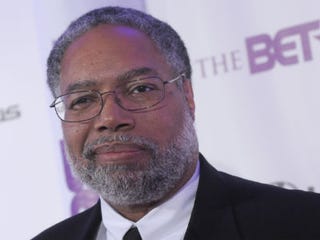 The Smithsonian's National Museum of Black History and Culture, which has officially been in the works since 2003, won't open until 2015, but there is already talk about what sort of angle the museum will take in its approach to the complicated, rich and painful history of blacks in America. A recent New York Times article brings up some of the challenges facing its director, Lonnie G. Bunch III:
Will its tale be primarily one of pain, focused on America's history of slavery and racial oppression, and memorializing black suffering? Or will it emphasize the uplifting part of the story, highlighting the richness of African-American culture, celebrating the bravery of civil rights heroes and documenting black "firsts" in fields like music, art, science and sports? Will the story end with the country's having overcome its shameful history and approaching a state of racial harmony and equality? Or will the museum argue that the legacy of racism is still dominant — and, if so, how will it make that case?
Better than just one of those stories — is it possible for one museum to tell all of them? We have until 2015 to find out.
Read more at the New York Times.
In other news: Obama's Looking for a New Social Secretary. Again.
Lauren is a former Deputy Editor of The Root.