Another day, another bigot off the streets. A North Dakota woman was quickly terminated from her job after a video of her racist rant went viral across social media.
Amber Hensley was videotaped verbally threatening three Somali women on Tuesday in a Fargo, N.D., Walmart parking lot, telling the women, "We're gonna kill all of you."
As BuzzFeed reports, Hensley is seen in cellphone footage confronting the victims—identified as Rowda Royan, Sarah Hassan and Hassan's sister, Leyla—around 5:30 p.m. local time that day because she thought the women had parked too close to her.
Some sort of altercation ensued and Royan turned on her camera about halfway through it, just in time to capture Hensley saying, "We're gonna kill all of you. ... We're gonna kill every one of you fucking Muslims.
"Go home. Go home. ... Why are you in our country? I'm an American; you're not," Hensley taunts.
G/O Media may get a commission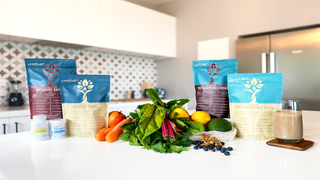 One of the victims could be heard blasting Hensley as racist before eventually telling Hensley that she would show the video to the police.
"Do you think the police care?" Hensley says.
Apparently the police did care in this situation, and responded to the incident that day. Sarah Hassan told BuzzFeed that police have been "very supportive" of them, and explained that the reason they did not move their car was that Hensley was physically too close to them and they didn't want to harm her.
"We don't want her arrested," she said. "We just want everyone to know the truth."
Eventually, Hensley's workplace, public accountants Horab & Wentz, caught wind of the video, and by Wednesday, Hensley was out: The company announced that she was "no longer employed," effective immediately.
"Horab & Wentz does not agree with or support the statements expressed by Amber Hensley in the recently posted video," the company told BuzzFeed. "She does not reflect the views of Horab & Wentz."
And, of course, that's about when Hensley's apology tour began, with her telling local TV station KVRR that she was sorry for her behavior.
"It was not a Christian-like thing to do at all and wish I could take it back, but I lost my cool and I can't. I am terribly sorry. I just wish that the whole video could be shown," she said.
Then, of course, she had to explain her behavior: "[The victims] had parked way too close to my car and I couldn't get in; when I asked her to move she refused. I asked her again, and she swore at me, calling me a fat bitch; to that, I informed her that I was a Christian and asked her if she knew who Jesus was. She said fuck Jesus and I lost it! But there are absolutely no excuses. I am in tears with regret and will take any form of punishment deemed fit.."
Except you just made an epistle of an excuse, Amber.
But moving on.
According to BuzzFeed, the Somali women, who truly have the patience and integrity of saints, were quick to forgive Hensley, touting their own religious beliefs.
"We forgive her," Sarah Hassan told the news site. "She had a bad idea about Islam and about Muslims. We sat down with her and discussed Islam. ... Islam is about forgiveness, and we want to show that to people.
"She has a good heart, she's a good person inside, and we don't want anyone to judge her," Hassan added.
According to local police, everyone involved in the incident met at the department and has since reconciled.
"With an openness to reconciliation, these women have come together and talked through this incident and expressed their sincere regrets, apologies and most importantly—forgiveness to each other," Fargo Police Chief David Todd said in a Facebook post. "This process has also allowed them to gain understanding and respect for each other."