The 2011 National Transgender Discrimination survey found that, as compared with the population at large, the 700,000 transgender or gender-nonconforming citizens of the United States are four times as likely to earn less than $10,000 a year (pdf); they're twice as likely to be unemployed; 47 percent of them were fired, not hired, or were denied promotions because of their identity; and nearly all of them faced rampant discrimination and harassment in the workplace.
Though hiring practices that discriminate based on gender identity violate Title VII of the Civil Rights Act, there are no explicit federal laws protecting transgender men and women, and so even in a famously inclusive melting pot like New York City, the struggle to find gainful employment can be an uphill battle.
Willing & Able follows three transgender women through New York City as they attempt to navigate one of society's most basic interactions: finding a job. The video series takes a look into the lives of Tiffany, who ran away from home as a teenager before being sucked into the world of sex work; Alexis, who lost her longtime job in the service industry and now collects bottles to keep the lights on; and Honey, a popular DJ who found success and a living in her career of choice.
Tiffany
Being a transgender person in America is not easy. People who do not readily conform to the gender identity assigned to them at birth face marginalization, discrimination, persecution and even death. Over 20 transgender people were murdered in 2015, and some polls indicate that up to 41 percent of the transgender population in America has considered suicide, compared with 1.6 percent of the general population.
G/O Media may get a commission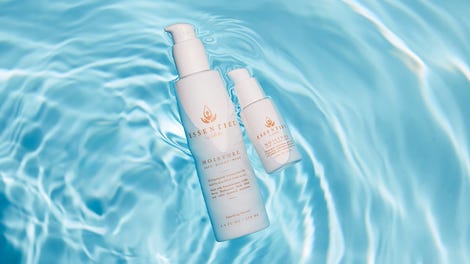 20% off
Essentiel by Adele
This episode follows Tiffany, a transgender woman who ran away from home as a teenager and quickly became embroiled in life as a sex worker. We talk to her about her past, her years of running the streets, and her new but fragile life as a health outreach coordinator. But a full-time career means that Tiffany will have to go back to school, and with little money, and rent to pay, the temptation to go back to sex work is a daily battle.
Alexis
After 14 years in the U.S. working as a server and then a manager at an ice cream parlor, Alexis lost her job. It was about the time she decided to start transitioning. Now she cannot afford her rent, she cannot afford her hormones and she has been collecting bottles in order to make ends meet. We follow Alexis as she looks for jobs, and document her struggle with discriminatory hiring practices in New York City.
Honey
Honey's story could have been the same as those of thousands of other transgender women, marginalized and pressed into drug use and sex work. Now a successful club DJ, Honey reflects on the steps she climbed on her way up, and the factors that set her apart: her introduction to the trans community in New York City; her involvement early on working in nightclubs, doing drag; and the support and love of an understanding family. 
Jordi Oliveres is a musician-turned-journalist-turned-video producer. Originally from Mexico City, Oliveres now lives in New York City, where he works as senior director of music at Univision.