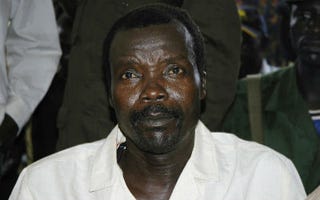 In March the original Kony 2012 video was released to highlight Invisible Children's work and tell the story of Joseph Kony, the Lord's Resistance Army warlord who is accused of killing, kidnappings and other atrocities in Uganda. It was viewed more than 100 million times in less than a week.
On Thursday Kony 2012 Part II became available online. It recaps the story of Kony and promotes Invisible Children's Cover the Night campaign — a plan to have supporters around the nation perform acts of service on April 20. It also takes on some of the criticism that Invisible Children faced after the original video.
Watch it here:
</iframe
Read more at NPR.
Like The Root on Facebook. Follow us on Twitter.