A New York City Police Department officer is being accused of snatching more than $1,000 from a construction worker's pocket during a stop-and-frisk search in the borough of Brooklyn, the New York Daily News reports.
Toheeb Jimoh Talks The Power, Acting With Toni Collette, & Ted Lasso on That's So Random
The Brooklyn District Attorney's Office is investigating the incident, which was captured in cellphone video footage and turned over to the prosecutors and the NYPD's Internal Affairs Bureau.
The man and his sister, who were protesting what they called a "robbery," were also pepper-sprayed by the officer during the incident.
"One of the most disturbing things about the video is the other cops standing around watching and doing nothing to stop the wrongdoing," the siblings' lawyer, Robert Marinelli, said, according to the news site.
G/O Media may get a commission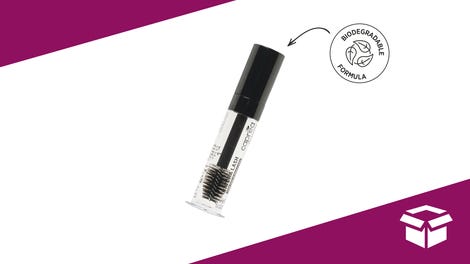 It's $8
20% Off Lash + Eyebrow Serum 2.0 - Caprea Beauty
Lamard Joye said that the officer took $1,300—which has still not been accounted for—from his pocket and pepper-sprayed him and his sister, Lateefah Joye, who was trying to get the officer's badge number.
"I believe that this officer made an assumption that any money Mr. Joye possessed was obtained illegally and therefore he would not report the theft. This assumption was wrong. Mr. Joye is a hardworking taxpayer deserving respect," Marinelli said.
Lamard had taken the money out of his bank account because he was planning to take his wife out for his 35th birthday, according to the lawyer. According to the Daily News, the incident occurred a little after midnight on Sept. 16, near a housing project in the Coney Island neighborhood.
The video begins with Lamard being pushed by the police officer against a fence. The cop seems to go into the man's pocket, pulling out the cash. Lamard immediately starts protesting.
"Give me my money," Lamard demands.
The officer proceeds to pepper-spray Lamard, even as onlookers begin to protest.
"How you going to take his money?" onlookers could be heard saying. "That's robbery."
"I went to get his badge number and name," Lateefah, who plays basketball professionally in Europe, told the news site. "I leaned over to see his badge. He pushed me away. I saw a two and a one, and that's when he pepper-sprayed me in my mouth and my whole face.
"I'm outraged," she added. "It's very outrageous. I've witnessed a lot of things cops have done. But what can you do? I'm not a violent person. I'm an athlete."
"We are aware of the alleged incident and it is being actively and thoroughly investigated," Brooklyn District Attorney Kenneth Thompson said in a statement, according to the Daily News.
Read more at the New York Daily News.