A 21-year-old man, convicted of attempted murder for firing shots at a rival gang member at a University of Southern California campus party, sobbed and pleaded for leniency during his sentencing Friday, the Los Angeles Times reports.
Los Angeles County Superior Court Judge Edmund W. Clarke Jr. sentenced Brandon Spencer to 40 years to life in prison, following his February conviction on four counts of attempted murder, the Times writes. The shooting, which occurred at a Halloween party in 2012, was the first on the campus in decades, the report says.
In a dramatic courtroom scene, sheriff's deputies tried to calm Spencer as he banged his head on the defense table as he pleaded for leniency. About 50 supporters and family members sat behind him as asked Judge Clarke for a second chance, the report says.
"I'm sorry for what happened but I can't spend the rest of my life in prison," Spencer said through tears, the Times reports. "I'm not just some gang-banger that they portrayed me as."
Spencer had no criminal record, was working as a security guard and had planned to attend college, his attorney, John Blanchard, said, according to the Times. Further, during his trial, Blanchard said there was no credible evidence that Spencer was the gunman.
G/O Media may get a commission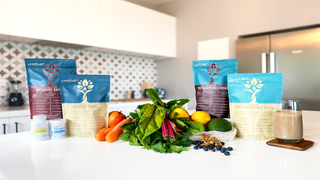 But law enforcement authorities argue that after arriving at a crowded Halloween party and spotting Geno Hall, 22, a rival gang member, Spencer left and returned with a gun. Upon his return, Spencer reportedly shot Hall and continued firing as Hall ran and the crowd dispersed, the Times says. Hall, who had reportedly shot and wounded Spencer a year earlier, was among the four people injured, the report says.
Spencer, then 19, tried to run after the shooting, but was arrested in a campus parking lot, the report says. Prosecutors said during trial that Spencer deserved a stiff punishment for shooting into a crowd of people in an effort to settle a score with a rival gang member, the Times says.
During sentencing, Judge Clarke denounced gang violence, but rebuffed a request from prosecutors that Spencer be sentenced to consecutive 40-year prison terms for each of the four counts of attempted murder, which adds up to a life sentence, the Times reports. He ruled that the sentences would run concurrently, meaning Spencer could eventually be eligible for parole, the report says.
Read more at the Los Angeles Times.