Marvin Phillips was called away from his first weekend camping vacation with his family Friday morning after being told that his home and truck had been vandalized.
According to the Washington Post, no one wanted to tell Phillips—who happened to be one of the few African Americans in the small rural community of 1,800 people in Tenino, Wash.—what the graffiti said.
Someone had sprayed "KKK" and "Die [N—ger]" in huge letters across the front and side of the family's home and on the hood of his pickup. The interior of the vehicle was also sprayed red.
Phillips, 58, was worried about what he would say to his 10-year-old daughter and 9-year-old son when they returned home to see the racist graffiti.
G/O Media may get a commission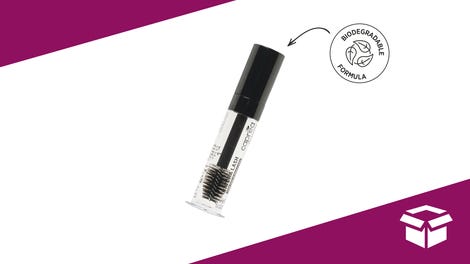 It's $8
20% Off Lash + Eyebrow Serum 2.0 - Caprea Beauty
Phillips told the Post that his children, who are biracial, don't see race and don't know hate.
"My kids don't see racism," he said.
However, the community in Tenino made it so he didn't have to explain.
According to the Post, while the family was still away, the parents of the Tenino youth football and cheer league put out a call on the group's Facebook page, sharing that one of their families' homes had been vandalized. Phillips' daughter, Joelene, is a cheerleader and a Girl Scout, and his son, Marvin Jr., plays football and baseball.
"Not just any vandalism but racial vandalism…..this literally breaks my heart," the post read, according to the Post. "We live in a small community and we take care of our own especially our youth athletes. I would like to have a work party meet up tomorrow morning at 9am to clean this mess up before the kids get home and see this. I want the racist cowards to know that we WILL NOT stand for this in our small town."
Members of the community came out and painted over Phillips' house and scrubbed the truck clean. According to the Post, even the town's mayor came out to help, as well as the police officer who had made the call to tell the Phillipses what had happened. Approximately 50 people stopped by to help out throughout the day.
"It all comes back to family," said Matt Russell, who, with his wife, Heidi, helped organize the cleanup. "We're all family, and what does family do? We help each other out. We banded together so the family didn't have to deal with it. We never wanted recognition for it, we wanted it fixed."
When the Phillipses returned home early from their vacation on Saturday, they found not racist graffiti but a freshly painted house and a squeaky-clean truck.
Phillips, the Post notes, never had to explain the dreaded messages to his children. Phillips told the Post that they have since learned about the incident from friends, but when his son asked what the KKK was, he answered, "K is a letter before L and after J."
"Will they ever learn about it? Absolutely," the father added. "But do they have to learn about it today?"
In the meantime, Phillips says he is basking in the love that the community showed him, wishing that he knew them all so that he could thank each personally.
Read more at the Washington Post.