NPR Favors Integration Into Other Programming
"Tell Me More," NPR's third try at a daily newsmagazine that targeted people of color, "was not financially sustainable in its current form," an NPR executive told Journal-isms on Wednesday, leaving the implication that no such show could be.
NPR announced on Tuesday that, effective Aug. 1, it is ending production of the multicultural daily newsmagazine hosted by Michel Martin that began in 2007. It promised a wider role for Martin, appearing on its most popular daily news shows, "Morning Edition" and "All Things Considered," conducting live events in partnership with member stations and remaining active in the digital space.
However, Martin will no longer have the final say over her on-air content, as she does on "Tell Me More," nor be in a regular time and place for appointment radio listening.
The move comes as the nation's diversity is increasing and NPR, whose incoming CEO, Jarl Mohn, says the perception of the network is that it's "old, it's East Coast and it's white," is trying to reach new audiences. Simultaneously, however, listenership is fragmenting among various platforms. NPR also wants to be where the audiences are.
Told that a listener reacting to its announcement observed that NPR offered "no explanation of why TMM, and not some other show," Kinsey Wilson, NPR's executive vice president and chief content officer, responded to Journal-isms by email Wednesday:
"The decision was part of larger ongoing efforts to address our budget deficit and build on the strengths of the show. The economics of producing Tell Me More as a daily broadcast have been challenging: the show was tremendously successful from an editorial standpoint — addressing important issues of the day, bringing new voices to the air and reaching new audiences. But it was not financially sustainable in its current form.
G/O Media may get a commission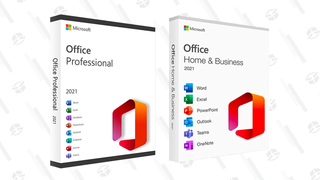 89% off
Microsoft Office Professional 2021 Lifetime License
"That is why we need to be more creative in our strategy, taking these issues and Michel's voice to the news magazines and other platforms. This plan means that Michel will reach an even larger audience with an expansive portfolio on air, online and in communities across the country. These changes align with others we are making throughout the newsroom. Our aim is to build editorial hubs that combine the digital and audio skills of reporters, editors, producers and bloggers around specific areas of focus. Through this approach, we believe we can better serve our audiences, whether that means a deeply reported, sound-rich story for Morning Edition or a post for one of our increasingly successful blogs."
Asked whether the number of stations carrying the show was increasing, an NPR spokeswoman added, "The numbers were increasing, but not at a pace that would make the show sustainable. After 7 years it was being carried by 136 stations."
Wilson said in a telephone interview that while economics was not the sole driver of the decision, "Tell Me More" was a $2.1 million a year operation that was losing $1.5 million annually. A show such as "Fresh Air" was raising 28 percent more — via corporate contributions, programming fees from member stations and philanthropic and foundation support — than it cost.
Efforts to collaborate with specific stations to lower NPR's costs, as has been done with such shows as "Here and Now," a partnership with WBUR in Boston, were unsuccessful, Wilson said. 
Listeners who spoke out on social media by and large were not buying NPR's defense of its cancellation.
"NPR, you've really done it this time," Jamila Bey wrote for alldigitocracy.org
"For all your talk about 'valuing diversity' and wanting to bring new and fresh perspectives to the air, I call bunk. Cancelling Michel Martin of NPR's Tell Me More is a stupid decision and it speaks to a complete lack of understanding of what some of us hoped you would do. . . ."
Bob Butler, president of the National Association of Black Journalists, told Paul Farhi of the Washington Post, "I'm very disappointed. There was a lot of frustration within the program that NPR wasn't doing enough to market the program to affiliates. They put a lot of effort behind 'Morning Edition' and 'All Things Considered,' but very little behind 'Tell Me More.'  "
Even NPR employees expressed sadness and disappointment over "Tell Me More's" demise.
One of "Tell Me More's" biggest fans was Gary Knell, former president and CEO at NPR. Knell made sure that specially contracted sales help aided "Tell Me More" so that the show was able to reach out to the right potential sponsors. Whether that was enough, or whether the corporate culture inside NPR undermined those efforts is up for debate.
But NPR's board of directors, which grilled Acting President and CEO Paul Haaga Jr. on whether everything had been tried to make "Tell Me More" profitable, gave the green light to canceling the show.
The directors signed on to the argument that there are fewer startups of daily shows on NPR now and that multiplatform efforts are NPR's future, as is incorporating diversity issues into the fabric of NPR's programming. Among other reasons, that approach is less costly.
While "Tell Me More" reached 1,015,400 listeners weekly and aired at various times in different markets, "Morning Edition" reaches 13,218,800 and "All Things Considered" 12,507,000, according to NPR figures. [An apples-and-oranges comparison was published on Tuesday.]
The uncomfortable tradeoff is that the work that Martin and her team did for "Tell Me More" will no longer be in one convenient place and they will no longer have the last word on its content, even though that might be management's intention.
Adding to the discomfort is the historic paucity of gatekeepers of color in power positions at the network.
Joseph O'Connor, general manager of Rhode Island Public Radio, is a "Tell Me More" fan, as well as a friend of Martin and her husband, lawyer Billy Martin.
"Because of that" possibility of a conflict of interest, "I actually listened to 30 hours of the program before I elected to carry it," O'Connor told Journal-isms by telephone.
"It's just compelling radio.
"Radio is very segregated," O'Connor said, yet he overheard some white listeners discussing their Friday appointment listening. It turned out to be "Tell Me More's" "barbershop" discussion segment. "They loved the barbershop," O'Connor said. The show was "finding a compelling way to translate to an overwhelmingly white audience." 
Latino-themed programming is now the third most popular format in radio, O'Connor continued. Providence has a Latino mayor, Angel Taveras, who is running for governor. "The percentage of growth in the Latino population is significant. This is where 'Tell Me More' made a whole lot of sense." (The 2010 Census reported Providence County at 18.8 percent Hispanic or Latino.)
Moreover, O'Connor said he would hear stories on "Tell Me More" that wouldn't be on other NPR news shows until three or four days later.
"I will surely miss it as a listener," O'Connor said of the show. "We will move on, but when you look at NPR's challenge . . . there's a history of challenge and struggle," he said, recalling "News & Notes" and "The Tavis Smiley Show," past attempts at shows appealing to people of color.
"My commercial brethren have the challenge of ratings and revenue. We do, too. But it's that third" factor, "being a public service," determining "what that means and who that's for.
"It's a Sisyphean challenge, to be a whole lot more diverse."
José Díaz-Balart to Host Morning Show on MSNBC
A Latino journalist will be regularly hosting a show on an English-language cable news network, apparently for the first time since Rick Sanchez was fired by CNN in 2010.
"MSNBC has tapped Telemundo anchor José Díaz-Balart to host its 10 a.m. hour — from Miami — after Chris Jansing moves to NBC News in June, President Phil Griffin announced Tuesday," Dylan Byers reported Tuesday for Politico.
" 'MSNBC is committed to engaging new audiences and communities. To that end, I've been talking with José for several months about bringing his voice to MSNBC,' Griffin said in a statement. 'He has a keen understanding of the political landscape and three decades of experience in both broadcast and cable news. We're fortunate to have a journalist of José's caliber join our line-up. My thanks to our partners at Telemundo for supporting this unique arrangement.'
" 'It's a great privilege for me to be able to be a part of the MSNBC team while continuing my work with my colleagues at Telemundo,' said Díaz-Balart. 'I look forward to providing news and information in a dynamic and objective manner, while always recognizing America's unique diversity.'
"Díaz-Balart will continue to co-anchor Telemundo's 'Noticiero Telemundo' and host 'Enfoque con José Díaz-Balart.' . . ."
The National Hispanic Media Coalition added, "The announcement comes just weeks after the National Hispanic Media Coalition (NHMC) and the National Association of Hispanic Journalists (NAHJ) called on MSNBC for an apology following a stereotypical segment that aired on the network on Cinco de Mayo.
" 'MSNBC has made a good first step towards Latino inclusion,' said Alex Nogales, NHMC president & CEO. 'NHMC applauds the network for hiring a Latino anchor — a tremendous service to the Latino community. NHMC will continue to work with MSNBC to ensure Latinos are adequately represented in front and back of camera, and help it avoid stereotypes.' "
Ricardo Thomas, Photographer of Ford and Carter, Dies at 72
"From former President Gerald R. Ford to the Queen of Soul Aretha Franklin, longtime Detroit News photographer Ricardo Thomas always brought out the best in his subjects. But even more stunning than his shots was his genuine care for the people in his pictures, according to his colleagues and family," Tony Briscoe reported Tuesday for the Detroit News.
" 'He was a true gentleman,' said Detroit News Night Photo Editor Charlotte Massey. 'No one could find a picture Ricardo took where a person looked bad. He really cared about the people he took pictures of.'
"Mr. Thomas, a White House staff photographer for President Gerald R. Ford, died Tuesday, May 20, 2014 after a battle with cancer. He was 72. . . ."
Journal-isms caught up with Thomas in 2007 after services for Ford, writing then:
" 'I really admired the man,' Thomas said of Ford. 'The stuff he had to put up with: You had the Nixon pardon, inflation double-digit, unemployment at 6.5 percent, a Democratic Congress — he had to deal with all of that,' plus 'restoring America's integrity with the international community.'
"Ford hired Thomas, who was then 31, even though he assumed the photographer was a Democrat, as Thomas said a lot of Ford's personal advisers had been. 'Nobody ever bothered me about that,' Thomas said. 'He said, "Your job is to do a good job." He'd say, "Hey, Rick, did you get that?' and praise him publicly. Thomas recalled being invited to watch a football game with Ford, a butler and a Secret Service agent. He also remembered how CBS correspondent Ed Bradley 'knocked me on my ass' during a football game with the White House press corps.
"The photographer said he stayed on after Jimmy Carter became president in 1977, but the difference in styles was too much for him. . . ."
"Arthur Gelb, who by sheer force of personality was a dominant figure at The New York Times for decades, lifting its metropolitan and arts coverage to new heights and helping to shape the paper in its modern era, died on Tuesday at his home in Manhattan," Sam Roberts wrote Tuesday for the Times. "He was 90. . . .Arthur Gelb Remembered What Black Reporter Told Him
"Hired as a copy boy in 1944, Mr. Gelb rose to become a singular Times figure in the second half of the 20th century, leaving a large stamp as critic, chief cultural correspondent, metropolitan editor, deputy managing editor and managing editor, the post he held when he retired at the end of 1989."
Throughout his career, Gelb wrote in his 2003 memoir, "City Room," he remembered the advice given him in 1945 by George Streator, the Times' first black reporter.
"I'm willing to bet you've never invited a Negro boy to your home and that there isn't one Negro kid among all your friends," Gelb quotes Streator as saying. "You must understand that it's young kids like you who are probably our best hope."
"Warming to his subject," Gelb continues, "he went on to make his case. 'Wouldn't it be something to cheer about if the paper hired Negro copyboys and gave them the same sort of chance you and your friends are getting in the city room — even letting them prove their talent as members of your [in-house] Timesweek staff?' He reminded me that the pool of qualified Negro journalists in the country was infinitesimal because there was no training ground for them; not only were they unwelcome as copyboys, but talented black students were not encouraged to take journalism in college."
"'Opening doors for training Negro kids is the only way to free us from this awful tokenism,' he said, looking me straight in the eye. 'And now I'm beginning to feel bad for harassing you. It's just that I don't expect to be at the paper much longer. I have a feeling you're going to get someplace at the Times someday. I simply want you to remember what I've been telling you'."
Gelb wrote that he did remember, during such events as reporter Earl Caldwell phoning in a story about the assassination of Martin Luther King Jr. in 1968, and the Jayson Blair scandal in 2003, which led to the resignation of the Times' first African American managing editor, Gerald Boyd.
N.Y. Mayor Wants Apologies From Tabloids
"Mayor Bill de Blasio issued an unusual and stern rebuke of New York City's tabloid newspapers on Monday, calling on them to apologize for publishing front-page headlines that suggested his wife, Chirlane McCray, had admitted to being a reluctant mother to the couple's daughter, Chiara," Michael M. Grynbaum reported Monday for the New York Times.
"The mayor's remarks — he called the coverage 'disturbing and inappropriate' — were primarily directed at The New York Post, which featured a front-page photograph of Ms. McCray next to a headline, in two-inch type: 'I Was a Bad Mom!'
"The headlines referred to a profile in this week's New York magazine in which Ms. McCray, describing the birth of her first child, said she had struggled to balance her independence and professional career with the newfound responsibilities of being a mother.
" 'I was 40 years old; I had a life,' Ms. McCray told the magazine. 'The truth is, I could not spend every day with her. I didn't want to do that. I looked for all kinds of reasons not to do it.' She added: 'It took a long time for me to get into "I'm taking care of kids," and what that means.' . . ."
CNN Says It Has No Problem With Don Lemon's Opinions
CNN anchor Don Lemon "has attracted attention by adding his opinion to stories he's telling," David Bauder reported Wednesday for the Associated Press. "His bosses are rewarding him with more airtime, and his visibility has increased this spring through coverage of the missing Malaysia Airlines plane and other stories. He frequently hosts the 10 p.m. EDT news hour.
Bauder also wrote, "CNN has no problem with Lemon's opinions, so long as he's not predictably partisan. Janelle Rodriguez, vice president of programming at CNN U.S., said Lemon talks to viewers instead of talking down to them.
" 'Having a personality is a positive attribute,' Rodriguez said. . . ."
"The name 'Redskins' has taken another hit," the Indian Country Today Media Network reported Tuesday. "On Monday, the New York State Assembly unanimously passed a resolution saying that professional sports teams should end their use of racial slurs. The resolution specifically denounces the Washington football team's name and urges team owner Daniel Snyder to pick a new one. . . ."

Friday is the deadline for the Association of Opinion Journalists' Barry Bingham Sr. Fellowship — actually an award — "in recognition of an educator's outstanding efforts to encourage minority students in the field of journalism." The educator should be at the college level. Nominations may be emailed to Richard Prince, AOJ Diversity Committee chair, richardprince (at) hotmail.com. Please use that address only for AOJ matters.

Julio Ricardo Varela, owner of the Latino Rebels site, took issue with a story in the New York Times Wednesday, "More Hispanics Declaring Themselves White." Under the headline, "1.2 Million Latinos Tell Census They're Now White, and NYTimes Thinks It's Awesome," Varela cited the story as another example of "having non-Latinos talk about Latino identity without having Latinos at the center of the conversation. . ."

Next month, Wendell Smith "will be honored as the recipient of the Associated Press Sports Editors' Red Smith Award," Rhiannon Walker wrote Wednesday for the Sports Journalism Institute. The family of Smith, who passed away in 1972, will accept the award on June 27, which would have been his 100th birthday." Walker also wrote, "An African-American sportswriter, Smith covered the Negro Leagues, boxing and is most famous for convincing Branch Rickey to give Jackie Robinson a shot in the major leagues. Once signed by the Brooklyn Dodgers, Smith chronicled Robinson's playing career for The Pittsburgh Courier. . . . "
"The Dow Jones News Fund will train and send 85 undergraduate and graduate students to work this summer as business reporters, digital journalists, news and sports copy editors in paid internships at 54 of the nation's leading news organizations, the fund announced Wednesday. It also said, "The number of organizations hiring DJNF interns in summer 2014 is up nine positions, or 20%, from 2013 as a result of recruiting by program directors and Fund staff. . . ."

"Elle has found its new creative director, and it didn't have to look far," Alexandra Steigrad reported Tuesday for Women's Wear Daily. "The fashion glossy has recruited Alex Gonzalez, who prior to the appointment held a dual role at parent company Hearst Magazines, serving as artistic director at Town & Country since 2013 and in the same role at Marie Claire since 2012. . . ."

Wesley Lowery of the Washington Post has been selected 2014 Emerging Journalist of the Year by the National Association of Black Journalists, the association announced Wednesday. "Currently a political reporter at The Washington Post, Lowery primarily covers Congress as part of The Post's online strike force, a team which offers immediate reporting and analysis for the web. He also contributes to coverage of general breaking news stories. His reporting also appears in print editions of the newspaper," the announcement said. "Lowery previously worked as a general assignment and political reporter at The Boston Globe, and he was a METPRO Reporting Fellow at The Los Angeles Times. He held reporting internships at The Boston Globe, The Wall Street Journal, The Columbus Dispatch and The Detroit News. . . ."

The 60th anniversary on Saturday of the Supreme Court's ruling in Brown v. Board of Education of Topeka provided opportunities for news organizations to examine race, inequality and education in the United States, Juana Summers reported on Tuesday for NPR. "Here's our look at must-read coverage of the legacy of the Brown decision. . . .

"Financial analyst and Fox Business contributor Charles Payne, who has been fined by the Securities and Exchange Commission (SEC), been paid to promote now virtually worthless penny stocks, and smeared the poor as 'indebted servants' to the government who are too 'comfortable' living in poverty, is being rewarded with his own show, the network announced today," Eric Hananoki reported Tuesday for Media Matters for America. "Fox Business said the show, Making Money with Charles Payne, will debut on June 2 in the evening. . . ."

"Cuba's first major independent general-interest news outlet in five decades was blocked on Wednesday shortly after being launched by the country's best-known dissident blogger," the Associated Press reported. "More than an hour after its launch, the site www.14ymedio.com was directing readers inside Cuba to a page dedicated to scathing criticism of blogger Yoani Sánchez by well-known pro-government writers. Access outside Cuba appeared to be unimpeded. . . ."

"In a rare public appearance following the August 2013 launch of Al Jazeera America, the network's CEO and president affirmed its strategy during a Paley Center breakfast panel Tuesday," Dade Hayes reported Tuesday for Broadcasting & Cable, "asserting its name would eventually be accepted by U.S. viewers just like 'Yahoo and Google and names that sounded silly when they started.' CEO Ehab Al Shihabi . . . and 30-year ABC News veteran Kate O'Brian . . . said the network continues to make strides, with Al Shihabi shrugging off layoffs last month as 'realignment.' . . ."

Ali Nejad, who hosts ESPN SportsCenter's weekly "Guinness Suite" segment, interviewing celebrities and athletes, and Yasmin Vossoughian, formerly a host and producer for a live news and entertainment program at AOL, are joining HLN as correspondents, the network announced Wednesday. Nejad becomes HLN's Los Angeles-based correspondent covering general news and entertainment; Vossoughian is to cover a variety of beats, including entertainment and breaking news.

"Since the surprise Arab uprisings of 2011, the Saudi government has worked assiduously to ensure it has all the tools of censorship it needs to control dissent, Jason Stern wrote Tuesday for the Committee to Protect Journalists. "These tools — a combination of special courts, laws, and regulatory authorities — are starting to fire on all cylinders. The result has been a string of arrests and prosecutions in recent months of independent and dissident voices. . . ."
Follow Richard Prince on Twitter.
Facebook users: Like "Richard Prince's Journal-isms" on Facebook.
Journal-isms is published on the site of the Maynard Institute for Journalism Education (mije.org). Reprinted on The Root by permission.