In a statement released Monday afternoon, Charleston County, S.C., prosecutor Scarlett A. Wilson said that she will retry former South Carolina Police Officer Michael Slager, 35, for the murder of 50-year-old Walter Scott.
Wilson issued her statement soon after a jury deadlocked, for the second time, on whether or not the white police officer was guilty of shooting a fleeing, unarmed man in the back, planting his Taser by Scott's side and then claiming that he was in fear for his life.
"I saw that Taser coming at me, and I knew I was in trouble," Slager said during his testimony. "I knew I was overpowered."
This, of course, was already proved to be a blatant lie, thanks to the cellphone video recorded by Feidin Santana at the time of the shooting, but that wasn't enough for one holdout on the jury.

G/O Media may get a commission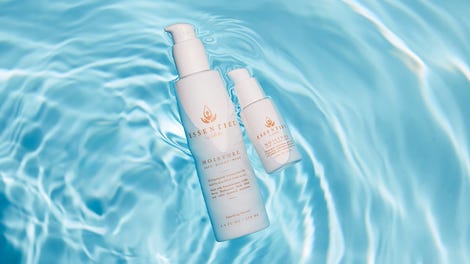 20% off
Essentiel by Adele
As previously reported by The Root, the Slager jury consisted of 11 whites and one black—the kind of jury that killers with badges probably dream about.
One of them, identified as a 50-year-old male, told Judge Clifton Newman Friday that he could not "with good conscience approve a guilty verdict."
Chris Stewart, an attorney for the Scott family, says that the fight for justice is not over and another jury will convict Slager, the Washington Post reports.
"He may have delayed justice, but he did not escape it," Stewart said. "He dodged it by a hair, and he's not dodging it again."
Rashad Robinson, executive director of ColorOfChange.org, said that Scott's death was "a clear-cut case of unnecessary, fatal police violence. This is the second time in the last month that a jury deadlocked in the case of a police killer. Clearly, our criminal-justice system is not working for black people when victims of police violence are effectively put on trial to prove their innocence, rather than their killers.
"While we commend Solicitor Scarlett Wilson for pursuing a retrial, we will be demanding a vigorous prosecution of what should be a locked-and-shut case," Robinson added. "Solicitor Wilson must send a clear message that a right-wing, racist agenda has no place in the courtroom."
South Carolina Gov. Nikki Haley released the following statement after a mistrial was declared:

It is my understanding that there will be, as quickly as possible, a new trial where the Scott family and all of South Carolina will hopefully receive the closure that a verdict brings. Justice is not always immediate, but we must all have faith that it will be served—I certainly do. I urge South Carolinians—in Charleston and across our state—to continue along the path we have walked these last two years: a path of grace, faith, love and understanding. That is who we are, and who I know we will continue to be.
In other words, she doesn't want black people to take to the streets and protest the verdict. In situations like these, the "grace" of black people is always prioritized over justice for black people.
In addition to the murder retrial, Slager still faces federal charges for the April 2015 shooting. A grand jury determined that Slager not only obstructed justice but also violated Scott's right "to be free from the use of unreasonable force by a law-enforcement officer" when he shot him "without legal justification."