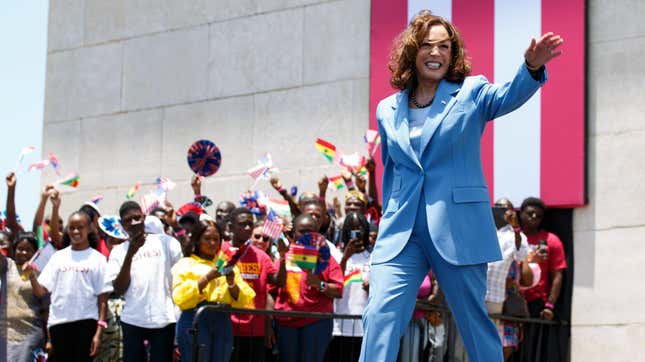 On Tuesday, Vice President Kamala Harris visited Cape Coast Castle in Ghana, a site where millions of enslaved Africans were held against their will before they were loaded onto ships that were being sent to the Americas. Prior to her voyage, she expressed optimism about mending relations between Africa and the U.S.
Snowfall Season 6 Is Our TV Pick of The Week
"We are looking forward to this trip as a further statement of the long and enduring very important relationship and friendship between the people of the United States and those who live on this continent," Harris stated. Before visiting the slave fortress, she gave a speech while standing in front of Black Stone Gate monument, which commemorates Ghana's independence.
Despite the turbulent history between Africa and the United States, Harris remained adamant about acknowledging the past pain to build a more equitable future. "Because of this history, this continent of course has a special significance for me personally, as the first Black vice president of the United States," she said to the large crowd. "And this is a history, like many of us, that I learned as a young child." Harris also assured a new chapter in America's partnership with Africa and bolstered "a future that is propelled by African innovation."
"We must invest in the African ingenuity and creativity, which will unlock incredible economic growth and opportunities," Harris continued. She also shared that the United States needs to focus on not "what we can do for our African partners, but we can do with our African partners."
The VP also talked about the importance of women's empowerment. "Women around the world must be able to fully participate in economic, political and social life, and they must be able to participate equally including in leadership roles. The empowerment of women is rooted in the concept of freedom, not just freedom from violence or want, but freedom to create one's own future."
U.S. outreach is a strategy to bolster our advantage regarding Africa's future, with China and Russia also expressing interest.