Two things are certain: Vince Staples will never not say what needs to be said, and R. Kelly is an accused serial predator who should've been exiled from the music industry long ago.
These ideas came to a head during Staples' interview with Complex's Nadeska Alexis at Coachella, when Staples took a somewhat easygoing conversation about driving really fast in a Tesla once his probation's up, and brought Kelly into the mix. After Alexis said that we can't have Staples end up in prison, he claimed that he'd be safe from going to jail, compared with what he said R. Kelly had gotten away with:
You don't go to prison if you're a black entertainer. Only if you're a black gangster rapper. I'm changing my whole path. Think about it: R. Kelly never went to jail, and he's a fucking child molester. He's a child molester and he pees on people and he can't read and write, and he didn't go to jail. I'm a good person—R. Kelly's a piece of fucking shit. So if piece of fucking shit R. Kelly didn't go to jail for being a child molester and peeing on people and having a human trafficking ring in Atlanta, then I'll be all right.
Alexis was kind of taken aback that Staples had brought Kelly up, immediately trying to change the subject. "We can't ever talk about this guy ... you're about to get me fired from Coachella; it's my first time here," she joked. But Staples wasn't ready to move on, responding: "Because R. Kelly a piece of shit? He don't work here. They should have booked R. Kelly if they like R. Kelly so much. He would have pissed on somebody in the crowd. Because he pees on people."
This exchange comes after yet another allegation of sexual misconduct surfaced this weekend amid new reports that Kelly allegedly gave a 19-year-old woman in Texas a sexually transmitted disease and groomed her for his alleged "sex cult."
G/O Media may get a commission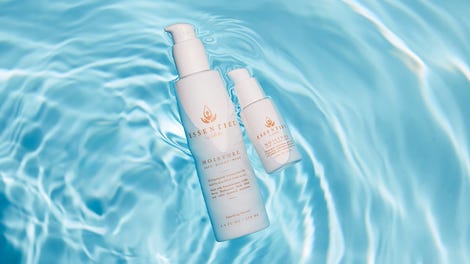 20% off
Essentiel by Adele
Her attorney writes that their relationship was marked by many instances of misconduct, including "unlawful restraint, furnishing alcohol and illegal drugs to a minor, and aggravated assault (per the alleged STD infection)."
Since last year's bombshell report about Jocelyn Savage in BuzzFeed, several other women have come forward to accuse Kelly of misconduct, claims that he's denied at every turn.
Who can say if Alexis was worried about Complex cracking down—her Everyday Struggle co-host is known to cozy up with alleged predators—or if she just wanted it to be a more lighthearted interview?
I doubt this will have some seismic effect on R. Kelly's position in the industry, but there's a power to other entertainers condemning with authority or at least calling attention to alleged predators in the industry (just think of what one Hannibal Buress joke did to blow open the Bill Cosby case). Either way, thank God for what happens when Vince Staples gets a microphone.