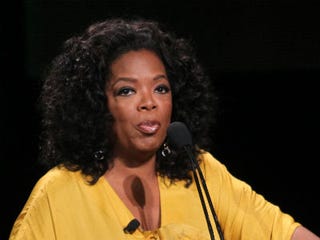 On Thursday, Oprah Winfrey made an appearance on the Facebook Live online talk show, giving an hourlong interview to Chief Operating Officer Sheryl Sandberg. She filled in Facebook employees and the many fans who tuned in on the details of her post-talk show life: "I think everybody thought I was gonna sit at home and relax … every time I run into people they say, "How is it? How's retirement?" First of all, I was never intentionally retiring. It's a little more frantic. The days were a little more organized. I feel a little out of body some days," she said. 
Watch live streaming video from facebookguests at livestream.com
Read more at the Associated Press and Facebook Live.
In other news: Police Arrest BART Protesters.