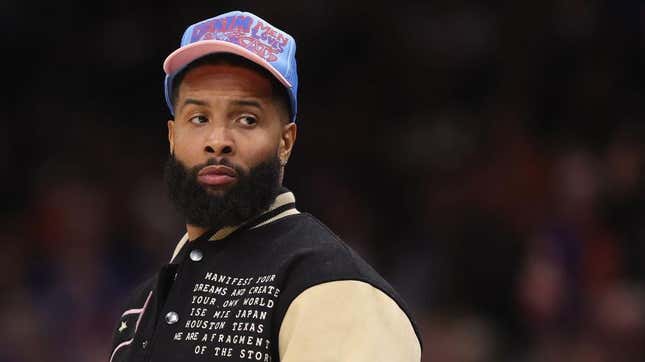 Remember when current NFL free agent and Super Bowl champion Odell Beckham Jr. was accused of defying flight attendants' orders before being removed from a flight on Thanksgiving weekend?
Odell Beckham Jr. & How Misogyny Harms Black Men
Police bodycam footage obtained by WPLG shows what occurred moments before the star wide receiver left the plane. Prior to being escorted off the plane, Beckham was asked questions, including if he knew where he was. Fortunately, the officers who approached him were satisfied with his answers, but left the decision up to the flight attendants as to whether or not he should leave the plane.
Despite police not finding anything suspicious, flight attendants demanded that Beckham leave the plane. Every other passenger on the plane had to get off the plane so Bekcham could be removed.
The video below shows how the events unfolded on the American Airlines flight:
In November, the Miami-Dade Police Department reported that the 30-year-old football star "appeared to be coming in and out of consciousness" before the flight was scheduled to take off. They were worried that he was ill and that his condition would only get worse over the course of the flight.
Beckham's attorney, Daniel Davilier, explained in a statement that, "He was [awakened] and told that the plane was back at the gate and that he needed to get off the plane because he did not put his seatbelt on when asked."
He continued, "He responded that he was asleep, and that he would put his seatbelt on at that time. He was informed that it was too late, and that either he would have to get off the plane or everyone would have to deplane."
Sounds like a classic example of he said, she said. But, despite both sides having differing stories and OBJ's lawyer having to come to his defense, it's unclear if the NFL free agent will take legal action against American Airlines.