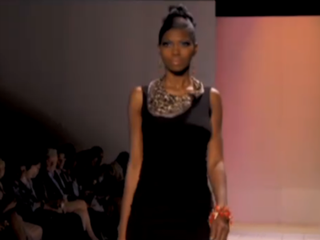 Dolapo Shobanjo says she started the online boutique My Asho — from the Yoruba word "aso," which means cloth — when it occurred to her that African designers were not getting the promotion they deserved.
"I contacted the top designers. I spoke to them and asked them about their struggle and how difficult it is for them," Shobanjo told CNN. "That's really how it got started, so to create that credible infrastructure is to show the global demand for the products, and that will kick-start the productions."
The boutique stocks womenswear, children's clothes and accessories from more than 30 African designers.
"I'm supporting Africa, helping it grow and creating jobs, but it's not to say that a certain percentage of x is going to here because I don't think that is a sustainable business model," says Shobanjo.
Her philosophy: "I think it is better to create from the start ethical principles and work with designers who pay their tailors well, who are investing in helping their communities grow, and then once you grow as a business, you know that they will also grow as well."
Watch the interview with Shobanjo, courtesy of CNN:
Read more at CNN.
In other news: 'Don't Ask, Don't Tell' Repealed.