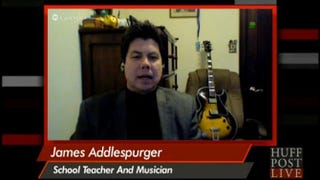 A Pittsburgh teacher who reportedly was knocked out during a random attack refuses to attribute the incident to an alleged trend, known as the knockout game, the Huffington Post reports.
James Addlespurger, seen on video in October 2012 getting hit in the head, told the Huffington Post that he views the attack as an "assault, plain and simple." He believes the trend in which youth dare each other to punch an unsuspecting victim—is purely a media invention.
"I feel like I'm exploited," Addlespurger told the Huffington Post. "People need a label. If they're selling toothpaste or CDs or news stories, they need a label … To me it's an assault, plain and simple."
Read more at the Huffington Post.