By now you have probably already heard that ABC canceled Roseanne after its star, actress-comedian Roseanne Barr, made a horrifyingly racist tweet at the expense of Valerie Jarrett—a former senior adviser to President Barack Obama.
In case you missed it, early Tuesday morning, Barr tweeted that the Muslim Brotherhood and Planet of the Apes had a baby—and that baby was Valerie Jarrett.
The backlash to her comments was swift. Barr later issued an apology for her remarks and claimed that she was leaving Twitter, but the damage was already done.
First ABC announced that the reboot of her show, Roseanne, had been canceled. Then ICM Partners, the agency that represented her, fired her as a client. This was followed by reruns of the original series being pulled from the Paramount Network, CMT and TV Land.
G/O Media may get a commission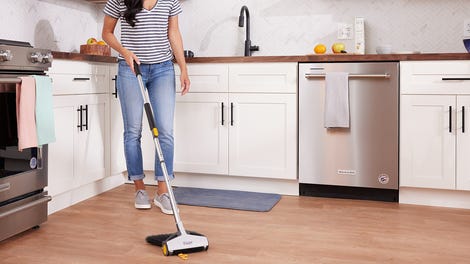 BOGO 50% Off
Flippr - BOGO 50% Off
If Roseanne had tweeted something like that about me, I cannot say that I would have had the restraint to not tweet a visceral response back at her on the same platform. My clapback nerve fires on an itchy synapse; I stay ready.
And this is why I know Valerie Jarrett is better than I am.
Ironically, Jarrett was part of MSNBC's "Everyday Racism in America"—a town hall hosted by Joy Reid and Chris Hayes that was recorded earlier Tuesday for broadcast later that evening. Video released by MSNBC and shared by Mediaite shows Jarrett addressing Barr's tweet.
She handled it with all the dignity and grace you would expect of someone so many levels higher than Barr. Her remarks went as follows:
I think we have to turn it into a teaching moment. I'm fine. I'm worried about all the people out there who don't have a circle of friends and followers who come right to their defense—the person who's walking down the street minding their own business and they see somebody cling to their purse or want to cross the street. Or every black parent I know who has a boy who has to sit down and have a conversation—"the talk," as we call it. As you say, those ordinary examples of racism that happen every single day. And I think that's why I'm so glad to be here this evening talking with all of you.
Brava, Valerie.
You showed yourself to be a much better woman than she is. The Barr is on the floor, but you are so far above it as to be floating.