A Virginia jury found a white former police officer guilty of voluntary manslaughter in the April 2015 shooting death of an unarmed black teen who was accused of shoplifting, ABC News reports.
Former Portsmouth, Va., Police Officer Stephen Rankin, who was fired from the police force as he awaited trial, fatally shot 18-year-old William Chapman II in the face and chest outside a Wal-Mart after a security guard accused the teen of shoplifting. Rankin claimed that Chapman had resisted arrest. There was no video recording of the shooting, and testimony conflicted on the details, ABC reports.
Prosecutors had argued that Rankin could have used nondeadly force, underlining that every witness, with the exception of Rankin himself, had testified that the teen had his hands up.
However, Rankin's defense claimed that the then-police officer had to shoot after a stun gun failed to stop Chapman.
ABC reports that the jurors—eight black and four white—began their deliberations Tuesday. Rankin, The Guardian reports, had been charged with first-degree murder and using a firearm to commit a felony, but the judge had given jurors the option to convict on lesser charges.
G/O Media may get a commission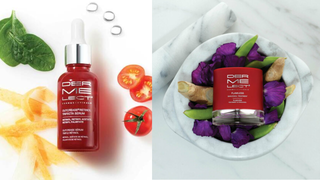 Save $19
Retinol Renewal Kit
According to The Guardian, Chapman's mother, Sallie, cried as the verdict was read.
Rankin claimed that he had walked up to Chapman to discuss the shoplifting accusation and was preparing to handcuff him when the teen refused to obey orders and started to struggle. Rankin said that he used his stun gun, but Chapman knocked it away.
Rankin acknowledged that he drew his weapon and ordered Chapman to "get to the ground." He claimed that the teen started screaming, "Shoot me," before charging him from about 6 feet away, ABC reports. Rankin said he experienced "tunnel vision" and, fearing for his life, fired his weapon twice.
"I had no reason to think he was going to stop attacking me," Rankin said. "I was scared."
Some witnesses did back up Rankin's story, saying that it looked as if Chapman "went after the officer with throwing fists, and it looked like he knocked a Taser out of the officer's hands."
Others, however, testified that Chapman never charged the officer.
Regardless, prosecutor Stephanie Morales said that Rankin could have used nonlethal force to subdue the teen.
"The law does not say that because you do not comply, you have to die," Morales said during her closing arguments Tuesday, according to The Guardian.
"The defendant brought a gun to what, at worst, was a fistfight," she added.
Read more at ABC News and The Guardian.