Before she departed this earth, Harriet Tubman's last words were, "I go to prepare a place for you." When I hear such a powerful phrase, I can't help but think of the concept of legacy.

When you leave this earth, what will you leave behind that defines you? Will it carry on through your children? Your work? The impact you've had on other people's lives?
As a creator, I'd like to think my legacy will largely be wrapped in the art I produce. The same can be said for Harriet director Kasi Lemmons, actor Vondie Curtis-Hall and actor Henry Hunter Hall. Not only do they share the same film set; they are related by blood. Lemmons and Curtis-Hall are long-married and Henry (affectionately called "Hunter") is their son.
The Root spoke with the filmmaking family (as well as producer Debra Martin Chase and star Cynthia Erivo) on the red carpet at the 23rd Annual Urbanworld Film Festival, which hosted Harriet as its opening film. (Editor's Note: The Root is a media sponsor of Urbanworld.)
The Meaning of Harriet Tubman's Last Words / The Root
Of course, when it comes to black stories—when it comes to our stories—we have to go the extra mile and be intentional in continuing our legacy. Usually, we're relegated to maybe three black historical figures in the American school system and they toggle between Martin Luther King, Jr., Sojourner Truth, Rosa Parks, Marcus Garvey, and Tubman.

G/O Media may get a commission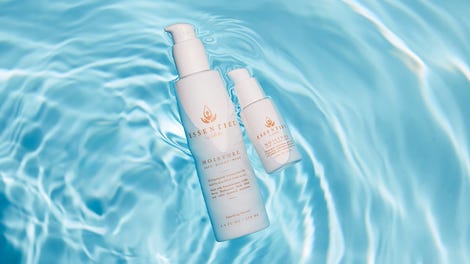 20% off
Essentiel by Adele
"My daughter went to a great school and they really did study her. So she had a lot of information," Lemmons told The Root. "My son...I told him the story. He had obviously heard and learned about her in school, but I told him. He was one of the first people that I actually pitched the story of the movie."
"I go to prepare a place for you, and each generation is preparing a place for the next generation," Curtis-Hall noted. Lemmons (and by extension, Curtis-Hall) did just that with her son Hunter Hall, who portrays the scrappy Walter.
"I think it's really important when black families can build together and come up with something beautiful," Hunter Hall told The Root. "I feel like me and my parents build together and it was like a workshop. They were allowing me to be in a presence in a state where I could distribute and dig deep within my work. They really put me on, is what I'm saying. They allowed me to explore a really interesting character."
"[Harriet's] very last words were about leading the way. She led the way to freedom, she's leading the way to a better place, she's leading the way home," Lemmons concluded.