With the national black unemployment rate hovering at 16 percent, it has been tempting for some job seekers to consider hanging up their own shingle. Believe it or not, some small black business owners are thriving in this precarious economy, and it's all about location, location, location.
This week the National Urban League Policy Institute released a study ranking the top metro areas that are conducive to black-owned businesses and recommends ways to replicate successes. The top ranking goes to the D.C. metropolitan area, second to Los Angeles and its surrounding areas, while the Chicago metropolitan area tied for third place with the Detroit metropolitan area (go here for complete list).
"We found that cities with strong diversity supplier policies and which allow easy access to business-to-business and government contracts were the best environments for black-owned businesses," Marc H. Morial, president and CEO of the National Urban League, said in a prepared statement. "Not surprisingly, we also found that of the top areas for black-owned businesses, five included cities where the National Urban League operates Entrepreneurship Centers.
"Additionally, the New Market Tax Credit Program and Strategic Alliance between Stonehenge Community Development and the National Urban League has led to the creation of more than 8,000 jobs through the deployment $352.5 million in allocations," Morial said.
The report says that the greatest weakness in African-American entrepreneurship is not in starting a business but, rather, in keeping it going and growing it.
G/O Media may get a commission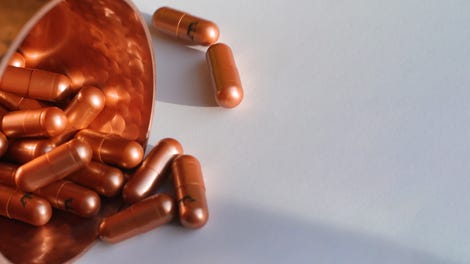 health
The Lyma Supplement
In order to thrive, black businesses must have more access to capital and business oppportunities, says the NUL. Specific recommendations include increasing the funding available for small-business loans, raising the set-aside cap for government small-business contracts, establishing robust procurement goals at all levels of government and encouraging support for private-sector supplier-diversity programs.
Based on a 2007 U.S. Census Small Business Owner survey, the most recent data available, African Americans continue to pursue entrepreneurial opportunities despite considerable obstacles, especially those pertaining to access to financial capital, the study shows.
"The number of African-American businesses rose 60.5% during the five years since the last economic census, substantially more than the 17.9% increase in the total number of U.S. businesses as well as the 43.7% increase for the next highest minority group," the report says. "Total minority-owned businesses increased by 45.5%, from 4 million to 5.8 million, during the period 2002-2007. Moreover, the patterns of unemployment rates for African Americans, from 10.2% in 2002 to 8.3% in 2007 do not suggest a resort to entrepreneurism as a refuge from unemployment during this period, rather this is indication of an embrace of business ownership despite the odds."
The report was prepared by economists Lucy J. Reuben, Ph.D., a Duke University professor and a member of the National Urban League's Council of Economic Advisors, and Valerie Rawlston Wilson, Ph.D., the National Urban League's vice president of research, along with National Urban League staffers Madura Wijewardena, Garrick T. Davis and Terry Clark.
In other news: African-American Buying Power Approaches $1.1 Trillion.