Critical Report Appears on Own Websites
USA Today Has Its First Publisher of Color
Sun-Times Wants R. Kelly to 'Pay the Price'
From Coates: 'I'm Not Black, I'm Kanye'
Latest Falsehood: Black Support for Trump Doubled
Cox Names Sharon Wilmore Editor in Ohio
Elias Lopez Gets International Opinions Post
Fatal Police Shootings of Unarmed Citizens Drop
Ex-NBC Newsman Living in Homeless Shelter
Short Takes
Critical Report Appears on Own Websites
"This is the story of how corporate raiding, complacency, excess, and incompetence are gutting a media company that matters to tens of millions of people," began a story by Kate Conger, David Uberti and Laura Wagner.

"It's not a novel story, and perhaps not even scandalous by the standards of corporate opulence: A shark-obsessed boss, millions wasted on consultants, and an executive who insisted on publishing softcore porn are more embarrassing buffoonery than insidious greed. The main problem — the billions in debt the company ran up in the process of its owners buying it and weighing it down — is practically routine in media and beyond; that doesn't make it any less infuriating.

"This company is Univision, which until recently obligingly filled the role of absentee stepfather to Gizmodo Media Group, our employer. Now, Univision's business is struggling, and GMG has suddenly found itself under a very watchful eye.
G/O Media may get a commission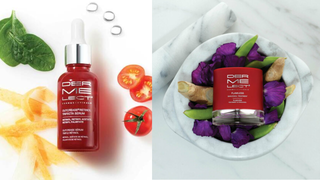 Save $19
Retinol Renewal Kit
"Once upon a time, Univision, an American broadcasting operation aimed primarily at Spanish speakers in the United States, was a tremendous golden goose laying tremendous golden eggs: It made incredible amounts of money and had to do essentially nothing for it other than run programming produced by Televisa, a Mexican broadcasting operation. The fairy tale ended long ago. Univision has been in decline for years, thanks to a disastrous private equity buyout finalized in 2007; an aging audience; a burdensome program-licensing deal with Televisa; competition from Telemundo and Netflix; layers of overpaid and useless middle management; and a general failure to position itself for a digital future. . . ."
Laura Hazard Owen wrote about this remarkable piece Tuesday for Nieman Lab:
"It's high season for newsrooms writing critically about their owners, apparently. First, The Denver Post's editorial page called its owners, Digital First Media and Alden Global Capital, 'vulture capitalists.' And now comes a Gizmodo Media Group exposé into its parent company, Univision.
"The piece, published Tuesday, was published across all of the GMG sites (including Deadspin, Jezebel, and The Root). In the piece, three GMG employees — Kate Conger, David Uberti, and Laura Wagner — write about how Univision's 'corporate raiding, complacency, excess, and incompetence are gutting a media company that matters to tens of millions of people.'
" 'Despite the debt hanging over Univision's head, the company indulged a culture of complacency and excess, embodied in many ways by the operations of Fusion Media Group, an ill-fated attempt to stay relevant in the digital age,' they write. 'And now that the ship is off course, the rival interests in the company are at each other's throats, in some cases diving off the ship and in some cases teaming up to force enemies off the gangplank.'
"Some depressing digital bits from the piece:
" — Big cuts have either already happened or are coming. Gizmodo Media Group staff 'fears the newsroom may be cut by up to a third by the end of June.'
" — Fusion has become "one of the most spectacular digital media failures in recent memory' . . ."
USA Today Has Its First Publisher of Color
After this year's controversial White House Correspondents' Dinner, Maribel Perez Wadsworth, president of the USA Today Network and publisher of USA Today, sent a letter to Margaret Talev, president of the White House Correspondents' Association, urging that "the tenor and format of the event must change."

"Like you, I am a daughter of immigrants, and it is that life experience that informs my commitment to protecting our democracy through journalistic excellence," Wadsworth wrote.

But Wadsworth is more than just a daughter of immigrants. "USA TODAY has named Maribel Perez Wadsworth as its publisher, the second woman to hold the title," Mike Snider reported April 5 for USA Today. Wadsworth, a Cuban-American, is the first person of color to serve as publisher.
"Wadsworth, 45, has served as the flagship news organization's associate publisher since November 2017 when publisher John Zidich announced his upcoming retirement. Zidich officially retired earlier this month.
"She will remain president of the USA TODAY NETWORK, which has 109 local media properties, a position she has also held for the last six months. . . ."
Snider also wrote, "A native of Miami, Wadsworth joined Gannett more than 20 years ago after graduating from the University of Miami. She began her career at the Associated Press, then began covering agriculture at the Rockford (Ill.) Register Star. Subsequently, at The News-Press in Fort Myers (Fla.), Wadsworth was a reporter and held several editor positions including managing editor for more than three years until July 2009. . . .
"Early in her career, as the only Spanish-speaking reporter at the Register Star, she covered Rockford's migrant worker community and a business district of Spanish-speaking entrepreneurs. . . ."
Sun-Times Wants R. Kelly to 'Pay the Price'
After decades of abuse allegations, R. Kelly's accusers ask whether his music will finally stop. (Credit: Whitney Leaming, Sarah Hashemi/ Washington Post) (video)
"Dec. 21, 2000, was the day that then-Sun-Times reporters Jim DeRogatis and Abdon Pallasch broke the story of R. Kelly's sexual pursuit of underage girls," the Chicago Sun-Times editorialized on Tuesday.
"Not many people wanted to hear it back then. We took some flak for publishing it. . . ."

The Sun-Times also wrote, "Kelly's now the target of #MuteRKelly, a campaign founded by two young Atlanta activists that is determined to make him pay the price for years of abusive behavior toward young black girls. Under pressure from them, the University of Illinois at Chicago cancelled Kelly's scheduled May 5 concert here. Meanwhile, radio DJs are refusing to play his music, and his publicist, lawyer and executive assistant severed ties with him.
"The singer once said his fans were the only ones who could fire him. It's time, way past time, for them to finish the job.
"If you're thinking of buying a ticket to one of his shows or downloading one of his songs, go read the two decades of reporting on him — in the Sun-Times and elsewhere — before you do. You'll probably want to take several showers afterward. But those stories will save you some money, if you're smart.
"The Pied Piper of R&B won't get his just desserts until he doesn't make another penny from his music."
The editorial followed a 5,500-word front-page story in Sunday's print edition of the Washington Post.
"For more than two decades, the recording industry turned a blind eye to Kelly's behavior as his career continued to thrive and he was afforded every luxury of a chart-topping superstar," Geoff Edgers wrote Friday in the online version.
"A Washington Post investigation found that this disregard for the singer's alleged behavior played out on many levels, from the billionaire record executive who first signed the dynamic young vocalist in the early 1990s to the low-paid assistants who arranged flights, food and bathroom breaks for his traveling entourage of young women.
"Six women once connected with Kelly spoke to The Post about what they say were abusive relationships. Two of those women, Tracy Sampson and Patrice Jones, have never publicly spoken about him before. . . ."
Dan Rys, Billboard: Spotify Removes R. Kelly Music From Its Playlists As Part of New Hate Content & Hateful Conduct Policy: Exclusive
From Coates: 'I'm Not Black, I'm Kanye'
"A week ago, Kanye West said that 400 years of slavery was a 'choice,' appearing to blame enslaved black people for not freeing themselves sooner," Meagan Flynn reported Tuesday for the Washington Post.

"He said that the discussion about putting Harriet Tubman on the $20 bill made him want 'to use Bitcoin,' because, 'It's like when you see all the slave movies: Why you gotta keep reminding us about slavery?' And West said that certain black icons such as Martin Luther King Jr. and Malcolm X are 'just too far in the past and not relatable and that's what makes them safe.'
"The comments came in a 105-minute interview with Charlamagne Tha God and in a follow-up interview with TMZ. All of it was in the name of being a 'free thinker,' West said.
"That much may be true, wrote the acclaimed writer Ta-Nehisi Coates in the Atlantic on Monday — but that freedom of thought champions a certain kind of freedom, Coates wrote: a 'white freedom.'
"Coates is a National Book Award winner for 'Between the World and Me' and national correspondent for the Atlantic, writing most frequently about social issues affecting black people in America.
"Coates's latest essay, 'I'm Not Black, I'm Kanye,' reads like a eulogy for something lost at the same time that it is a takedown of West for his 'ignorance,' which Coates described as 'not merely deep, but also dangerous.' He compares West to both President Trump and Michael Jackson. And he laments West's evolution from a hip-hop revolutionary — 'a god' who 'made music for them, for the young and futuristic' — to a revolutionary who is also a blustery 'mouthpiece' for the types of theories and beliefs that play down racism in America.
"Coates joins Snoop Dogg, Janelle Monae, Jordan Peele, John Legend, Samuel L. Jackson and others in condemning West's comments. None have done so as systematically as Coates, a master essayist. . . ."
Lorraine Ali, Los Angeles Times: Kanye West and Rudy Giuliani: The mouths that recklessly roared
Gene Demby, "Code Switch," NPR: What The Kanye Controversy Can Teach Us About Black Voters
Editorial, St. Louis Post-Dispatch: Kanye's unique take on slavery (Fourth item)
Gerrick D. Kennedy and August Brown, Los Angeles Times: Could Kanye West's latest backlash put his career in the sunken place?
Vanzetta Penn McPherson, Montgomery (Ala.) Advertiser: Hey EJI, give Kanye West a lifetime pass to the Legacy Museum so he can get an education
Phillip Morris, Plain Dealer, Cleveland: Kanye West has a thing or two to learn about American slavery
Michael Paul Williams, Richmond (Va.) Times-Dispatch: Kanye perpetuates the myth of the happy slave. Why that matters.
Latest Falsehood: Black Support for Trump Doubled
"President Trump recently bragged about his support among African Americans, saying his poll numbers had 'doubled,' " Brian Stelter reported Wednesday for CNNMoney. "His claim has been repeated thousands of times on TV and online. Some media figures have treated it as fact. But it's not. The news organization responsible for the poll, Reuters, says its data is being misconstrued.
"Here's the story of how it happened — showing how right-wing web sites, Trump supporters on social media, and the president spread misleading information so easily.

"This matters because Trump supporters were left with the impression that the president is gaining support from African Americans, an idea that is not backed up by data.
"(CNN's latest poll conducted by SSRS has Trump at just 7% approval among African Americans. The last time CNN polled, in March, it was at 11%.) . . ."
Mary C. Curtis, Roll Call: What Is the Cost When the Language of Politics Devolves?
Albor Ruiz, Al Dia, Philadelphia: Trump Betrays Hondurans
Cox Names Sharon Wilmore Editor in Ohio
"Sharon Wilmore, a veteran of more than two decades of news experience in Michigan and Ohio, has been named as the new Springfield News-Sun editor and chief of Cox Media Group Ohio's Clark County Bureau," the News-Sun reported Sunday.
"Wilmore has been a manager guiding community reporters and crime coverage for the Dayton Daily News since 2014. She joined CMGO on the copy desk in 2010 after 12 years as an editor for the Detroit Free Press on lifestyle and community coverage. She has been active in numerous industry diversity efforts, edited special projects, been a literacy tutor and remains active with the Delta Sigma Theta public service sorority. . . ."
Elias Lopez Gets International Opinions Post
"The Washington Post has named Elias Lopez the senior editor for international opinions," the Post announced on Monday.

"In this new role, Lopez will oversee the strategy and operations for the section and lead planning of new international opinion ventures. He joins from the New York Times, where he most recently served as editorial director and founder of the New York Times en Español. . . ."
" 'As we continue to expand our international opinions section, we will add more perspectives on global news of interest to new readers and subscribers around the world,' said Editorial Page Editor Fred Hiatt. 'Elias will play a key role in helping us achieve this. We are so fortunate to be able to add his ideas and digital expertise to our section.'
"Lopez worked as an editor at The New York Times for more than 10 years and held positions on its national, foreign and opinions desks. Before joining The Times, he was a reporter and editor at The Miami Herald. He was born in Caracas, Venezuela. . . ."
Fatal Police Shootings of Unarmed Citizens Drop
"The number of deadly police shootings of unarmed people has generally declined since 2015 even as the tally of fatal shootings by law enforcement is on pace to hit nearly 1,000 for the fourth year in a row, according to data gathered by The Washington Post," John Sullivan, Julie Tate and Jennifer Jenkins reported Monday for the Post.
"Fatal shootings of unarmed black men — such as the high-profile case in March of Stephon Clark in Sacramento — are among the kinds of killings that have fallen. Criminologists said the downturn in the number of cases and their analysis of the data indicate that evidence of racial bias by police who shoot and kill unarmed blacks has also declined but not disappeared. . . ."

Meanwhile, George Joseph and Liam Quigley reported Wednesday for the Intercept, "Despite being only a small fraction of the force, many police killings are carried out by on-duty officers who are not wearing uniforms.
"An analysis by The Intercept, using data from the Fatal Encounters project, found that plainclothes cops play a role in such killings disproportionate to their relatively small numbers among the NYPD's ranks. Plainclothes police have been involved in nearly a third of all fatal shooting incidents recorded since 2000, according to The Intercept study. . . ."
Editorial, Kansas City Star: Ciara Howard didn't have to die in a police shooting. Here's where law enforcement went wrong
Rochelle Riley, Detroit Free Press: Calling cops on people because of race should be a crime

Fabiola Santiago, Miami Herald: George Zimmerman proves that he's an angry man who got away with murder

Ex-NBC Newsman Living in Homeless Shelter
"Once upon a time in New York City, Sherman Jackson lived at the glittering heights of public life in a privileged place of bold-faced names and media stars," Greg B. Smith reported Sunday for the Daily News in New York.

"For a time, he appeared on TV sets citywide as a newsman at NBC. Later he appeared on-air as a press secretary for some of the biggest politicians in the city.
"The schools chancellor. The parks commissioner. Controller candidate Herman Badillo. He stood in front of cameras and parried with reporters, shaping the narrative of the city itself.
"From the 1970s into 2000, Jackson's quotes appeared in every newspaper in town. In the pre-internet era, he was interviewed countless times on radio and TV.
"He carried an impressive address book filed with the private numbers of big name politicians who relied on his advice. He spoke with the authority of a major player, a savvy insider.
"And then it all went south.
"Things happened. Situations changed. Life, as it sometimes does, took a turn, and Jackson came to realize that for some of us, everything you think you will have forever suddenly isn't there anymore.
"And so on Friday, Jackson, now 70 years old, awoke once again in a big open dormitory room along with 24 other men, a resident of a city-run homeless shelter hard by the entrance to the BQE [Brooklyn–Queens Expressway] . . . ."
Smith also wrote, "Half Puerto Rican, half white, he went to work on-air for NBC's local affiliate on Channel Four in 1971 at the age of 21 fresh out of Columbia Journalism School. He later jumped to Channel Five, which was then owned by a now-defunct company called Metro Media. From there he jumped into public relations. . . ."
Reuven Blau, Daily News, New York: Former political aide living in shelter wants to help de Blasio fix city's homeless crisis
Short Takes
Who's right? On Tuesday's "NBC Nightly News," anchor Lester Holt introduced its lead story on President Trump pulling out of the Iran agreement on nuclear weapons, saying, "Tonight, shock waves around the world." However, the Washington Post had led Tuesday's print edition with "Trump expected to impede Iran deal," and the CBC's "As It Happens" called the decision "surprising no one but disappointing many."
Mohammed Hadi is joining the New York Times' Business Day section as news director, a new position, business editor Ellen Pollock announced on Tuesday. "Mo comes to us from Business Insider, where he is executive editor and oversees financial, markets and companies coverage. In his new gig, he'll put his digital experience to work, helping to coordinate coverage as we strive to make our report faster and more responsive to the needs of our audience, both online and in print. . . ."
The National Center on Disability and Journalism is accepting entries for the 2018 Ruderman Foundation Awards for Excellence in Reporting on Disability. "This award is the only journalism contest devoted exclusively to disability coverage," an announcement says. "More than $20,000 in cash awards will be given to first-, second- and third-place winners in large media and small media categories. . . ." Entries accepted until Aug. 6.
"In honor of Asian Pacific American Heritage Month, PBS is presenting six compelling documentaries on public television this May through the Center for Asian American Media (CAAM)," Randall Yip reported Saturday for AsAmNews. "Three of these films, Finding Kukan, Random Acts of Legacy and Who is Arthur Chu? will premiere on season 6 of America ReFramed, an award-winning documentary series on public television. Resistance at Tule Lake and The Chinese Exclusion Act will screen on PBS and WORLD Channel. The CAAM-produced Pacific Gateway: Angel Island VR will air digitally on PBS's American Experience. Check your local listings for exact air dates and times. . . ."
When you shop @AmazonSmile, Amazon will make a donation to Journal-Isms Inc. https://t.co/OFkE3Gu0eK

— Richard Prince (@princeeditor) March 16, 2018
---
Support Journal-isms Go Fund Me page.
Richard Prince's Journal-isms originates from Washington. It began in print before most of us knew what the internet was, and it would like to be referred to as a "column." Any views expressed in the column are those of the person or organization quoted and not those of any other entity.
Send tips, comments and concerns to Richard Prince at journal-isms-owner@yahoogroups.com.

Follow Richard Prince on Twitter.
Like "Richard Prince's Journal-isms" on Facebook.
Journal-isms is originally published on journal-isms.com. Reprinted on The Root by permission.