In 1956, Autherine Lucy Foster broke racial boundaries when she enrolled at the all-white University of Alabama. Her enrollment was preceded by a lengthy court battle. She first applied to the university in 1952 but her acceptance was rescinded because of the color of her skin.
After finally being able to attend, like many trail blazers of her time, her courage was met with intolerance and outrage. So in its efforts to restore order, the school expelled Foster just three days after she enrolled due to persistent protests and death threats.
But on Friday, 63 years after she was removed from campus, Foster received a warm welcome and a standing ovation upon her return to receive an honorary degree during graduation ceremonies.
"I wasn't crying, but tears was just rolling down my eyes because it's just so different and so unique for me to be able to come back to such a university as this," Foster told WBRC.
G/O Media may get a commission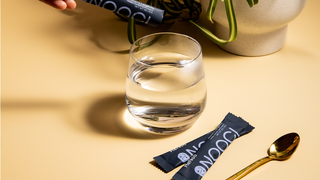 "A legendary moment," the school tweeted on Friday. "Thank you to civil rights pioneer + #UA legend Autherine Lucy Foster for her tenacious spirit in the face of adversity."
After Foster was ousted in 1956, black students weren't welcome on campus until 1963—five months after Gov. George Wallace infamously pledged "segregation now, segregation tomorrow and segregation forever" in one of the most divisive outbursts in the history of the United States.
But thankfully, that shroud of overt hatred on campus is no more.
"The difference is the crowds are here," Foster said. "I see laughing faces instead of people frowning and displeased with me being here."
She added, "I feel elated. Somewhat embarrassed because I don't feel exactly worthy of what I'm getting. But I'm going to thank them and act as if I can."
Foster earned a Master's degree in Education from the university in 1991.