During a press conference at the Qatar World Cup, Tyler Adams—the captain of the U.S. men's national team—answered a question about racism in America. It came from an Iranian reporter who just moments before tried to check Adams for mispronouncing Iran.
The reporter remarked "once and for all, let's get this clear" after correcting Adams on the right way to say the name of his country. He then asked Adams if he was "OK" representing the U.S. at the soccer event because it "has so much discrimination against Black people in its own border."
Though he was tested, Adams handled it all gracefully and talked about how racism isn't just an American problem. "My apologies on the mispronunciation of your country. Yeah, that being said, you know, there's discrimination everywhere you go," Adams stated.
"One thing that I've learned, especially from living abroad in the past years and having to fit in in different cultures is that, in the U.S., we're continuing to make progress every single day," he said. Adams then went onto explain how his upbringing, which consisted of growing up in a white family with "an African American heritage," helped him navigate different cultures.
G/O Media may get a commission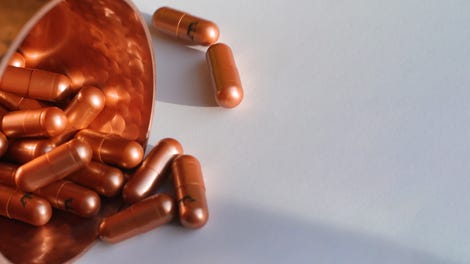 health
The Lyma Supplement
"Not everyone has that, that ease and the ability to do that, and obviously it takes longer to understand. And through education, I think it's super important — like you just educating me now on the pronunciation of your country. So, yeah, it's a process. I think as long as you see progress, that's the most important thing," he explained.
The conference followed Sunday's call from the Iranian state media to ban the U.S. from competing in the Qatar World Cup. The reason was due to a (now-removed) social media post from the U.S. national team where an Islamic emblem on the Iranian flag was erased.
It was deemed as support for protesters going against the Iranian government.