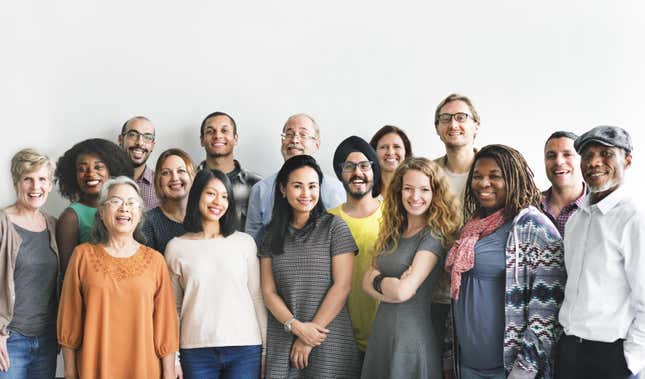 Even though we're only asked every four years, filling out a census form can be a pain in the ass. And if, like so many Americans these days, you check more than one racial/ethnic identity box, it can be downright confusing. Now, in light of the changing face of America, the government is considering changing the way we all identify for the first time since 1997.

Easy Beauty Hack Doubles As Primer While Protecting Your Skin
The White House Office of Management and Budget is looking at whether or not to update the racial and ethnic identity categories used for the census and other demographic data collecting initiatives. They are considering adding and changing categories to make the process more efficient and effective for people to self-identify. And like every other issue, of course, people have some pretty strong opinions on both sides.
Some conservatives argue that adding more ethnic categories will only create more division and take away from all of the "united we stand" stuff we brag about.
"By creating and deepening sub-national identities, the government further contributes to the decline of one national American identity," wrote Mike Gonzalez, a senior fellow at The Heritage Foundation, in a comment on the OMB web page, where they are asking for public comments on the issue.
On the other side, are those arguing why these new categories are long over due. "ADOS should be a detailed group within the category of Black or African-American because it clearly defines our country of origin, our history, and our legacy. Black is a color and is not specific to our lineage. African American is too broad of a category. Black immigrants do not share this history," wrote another commenter.
Among the suggestions are the creation of a new category (MENA) for people of Middle Eastern and North African descent (who are currently categorized as white) and combining race and ethnic origin into a single question to make things less confusing for Hispanics. There could also be an option for Black people to identify as "an American descendant of slavery."
In addition to the changes there is a proposal to remove some outdated (aka racist) terms, including the word "Negro" from the Black/African American definition and replacing the term "Far East" with "East Asian." In the words of Lizzo, it's about damn time.