Two men wrongfully imprisoned for a kidnapping and rape they didn't commit were exonerated Monday in state Supreme Court in New York City. Cumulatively, the men had served decades in prison for a crime they didn't commit.
VanDyke Perry and Gregory Counts were just 19 and 21 years old, respectively, when they were charged with kidnapping a woman near her home in New York City's Queens borough and raping her. As the New York Times reports, Perry and Counts were convicted of the crime even though investigators had no physical evidence:
Semen recovered from the woman did not match the two accused men. The prosecution's case relied heavily on her testimony, which was inconsistent. The defense argued the woman, a recovering crack addict, fabricated the story to protect her boyfriend, who had shot Mr. Perry two months earlier and was wanted by the police, court records show.
Twenty-six years later, both men are finally free after two major revelations. First, a 2015 test revealed that DNA recovered from the woman matched the profile of a man who died in 2011. Then the final blow: Two weeks ago, the woman who accused Perry, Counts and a third man of rape recanted her story, admitting that the rape "never happened."
Manhattan District Attorney Cy Vance Jr. personally recommended that their verdicts be thrown out. Supreme Court Justice Mark Dwyer formally dismissed the case Monday and "wished [Perry and Counts] luck in front of a packed courtroom," according to the New York Daily News.

G/O Media may get a commission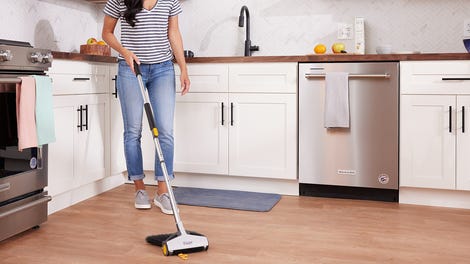 BOGO 50% Off
Flippr - BOGO 50% Off
Counts broke down in tears as he entered the courtroom, the Times reports. He had served 26 years for the crime, and during solitary confinement, he reached out to the Innocence Project to help with his case.
"I can't be angry," Counts said of his accuser, who remains unnamed. "If I waste a minute being angry, it's a waste of time. That's a minute I could have been happy."

The Manhattan District Attorney's Office won't pursue charges against the woman who falsely accused Counts and Perry, citing the statute of limitations on the case, NBC 4 News reports.
"This wrongful conviction destroyed my life," said Perry, who was wrongfully imprisoned for 11 years. He wiped away tears. "But I never gave up my fight."