Ayesha Curry, cookbook author, Food Network personality, mom, and wife of NBA star Steph Curry, once again became the target of Twitter memes and hot takes Tuesday after she acknowledged that she doesn't like other women hanging around her husband.

Shocking, I know. To hear Twitter tell it, one would think it was a common occurrence among wives everywhere to just love when other women fawn all over their spouses. Yeah, folks, issa no on that. I haven't met a one, and I count many married women among my closest friends.
Now, I am not talking about expressions of irrational levels of jealousy or insecurity. But I haven't met anyone, man or woman, husband or wife, who really appreciates having overt expressions of interest in their spouse.
What did Ayesha Curry say that was so bad? According to a clip of the show shared by People, Curry said of her husband on Jada Pinkett Smith's Red Table Talk Facebook show:
"Stephen is very nice by nature and he's very talkative. Everything is always very friendly and sometimes to the point where I'm like, 'I'm a grown woman, so I'll just insert myself.' I'll be like, 'Hello. How are you doing?'"
G/O Media may get a commission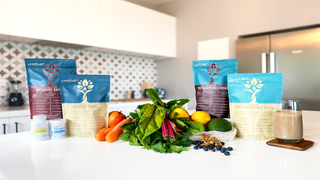 She also acknowledged that as a mom of three little ones (the couple welcomed their third child in July), she sometimes wishes she got the kind of attention from the opposite sex that her husband currently receives.
"Something that really bothers me and honestly has given me a little bit of a sense of insecurity is the fact that yea, there are like all these women throwing themselves [at him], but me, the past 10 years, I don't have any of that," she said, according to Newsweek.
"I have zero—this sounds weird—but like male attention. So then I begin to internalize it and I'm like, 'Is something wrong with me?'" she continued. "I don't want it, but it would be nice to know that like someone's looking."
Seems to me she was just being vulnerable. Being human. I think it's safe to say we all have feelings of insecurity at times. Does this dress make me look fat? Is that a gray hair?
But, again, to hear Twitter tell it... and it was brutal (with many noticeably using memes featuring Pinkett Smith's hubby, Will Smith):
You know what was also noticeable? Seemed like a whole lot of dudes had something to say about Ms. Curry.
Other folks were more supportive:
I'm with them. As political activist Packnett said, confidence is "damage[d] [...] in women daily," and that is never good.
So, as the old saying goes: What's good for the goose is good for the gander. Leave Ayesha Curry alone.